When I have free time, I love to go out and spend some time in nature. You will see different beautiful things in every country. This might be very familiar to you, but for others, that's a new thing.
When you go to the village, you will see something that you have never seen in the city. You will see a lot of green, trees, river, field and so on.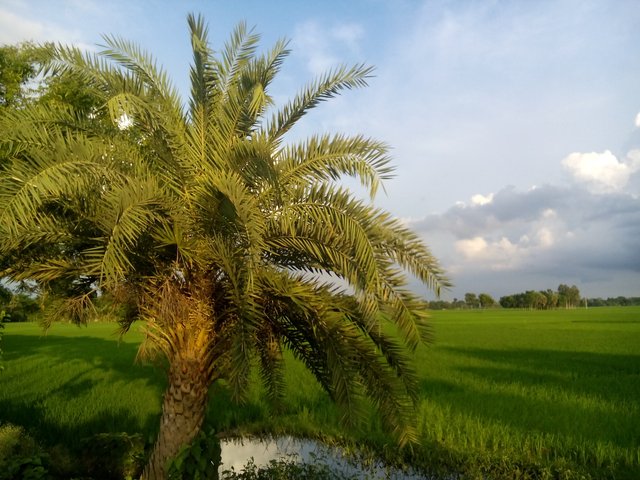 I took this picture in the afternoon. It was sunny and bright out there. There is a little cannel. You can see that in the picture. And of course, this tree makes the picture more beautiful.
The greenfield, shadow, sky, and cloud make it wonderful. So do you like this picture? Please let me know in the comment section. I'd love to hear from you.
If you love natural beauty, please stay tuned. In this series of Nature and Beauty, I will keep sharing beautiful pictures. That's it for now. See you around!
All Pictures Taken by Me
Device: Phone
Brand: OPPO