Photo Friday Competition: Corinth Canal
A lot of tourists come to Corinth to see the great canal in Corinth.
Look at this great engineering feat!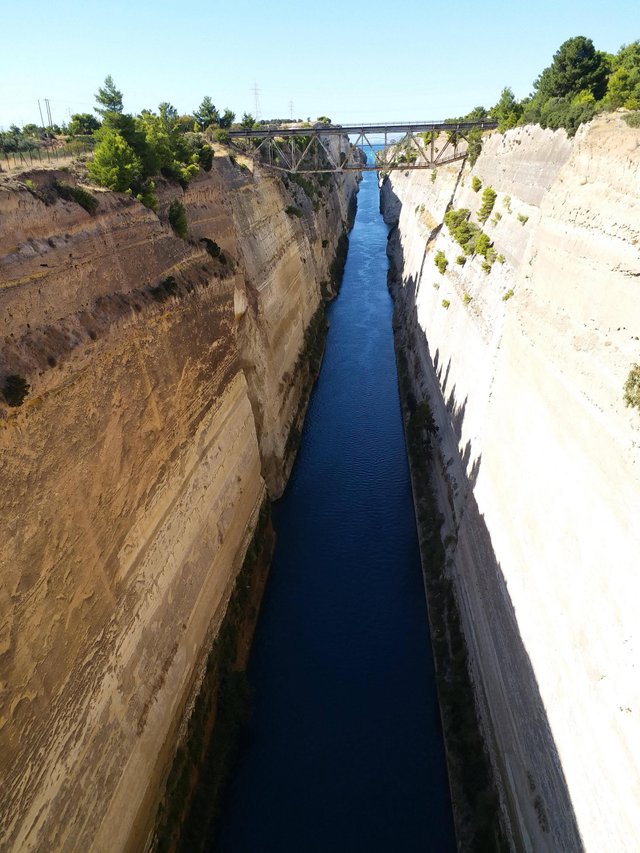 Isn't this something?
The engineers already had this blueprint of building this canal back in 1st Century AD when Nero was the Emperor.
Nero actually had written out a design and proposed it to the engineers but the project never got started.
This was such a challenging project that it was only in 1881, that the engineers pulled their effort together to start building the canal.
It took 13 years for it to finally complete.
You can imagine how challenging the project was at that time.
Look at the narrow path of the canal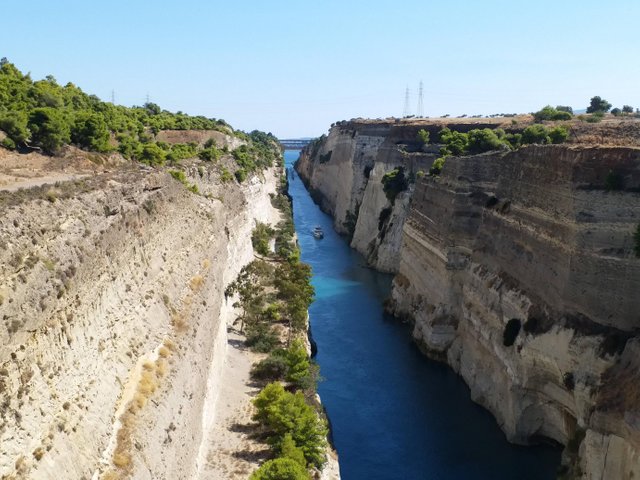 The canal connects the Corinth Gulf with the Saronic Gulf in the Aegean Sea.
Without the canal, people had to travel a long way from the Corinth Gulf to the Saronic gulf.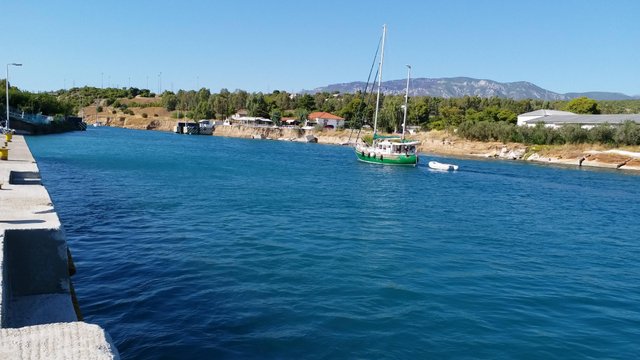 This is Corinth Gulf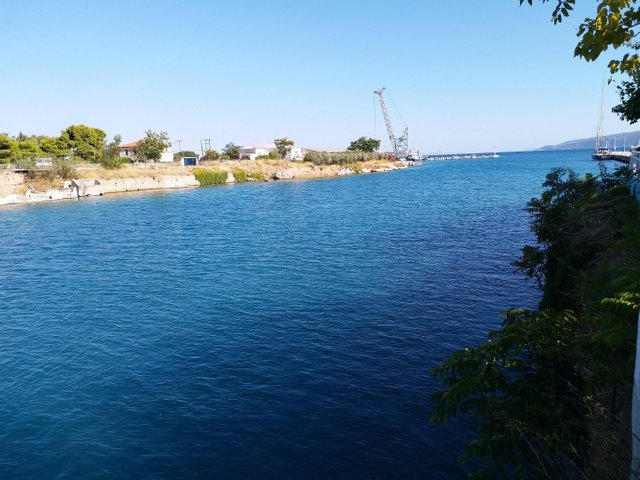 This is Saronic Gulf
In the following diagram, you can see how the canal connects both Gulfs.
In the narrow strip there, you see where the canal is built.
This makes it very convenient for traveling, doesn't it?
The canal was dug through the Isthums at sea levels and it is 6.4 kilometers long and 21.4 meters wide.

Source
So now the ship can actually cross from the Gulf of Corinth to the Saronic Gulf without going all the way around the Peloponnese which will take days.
in less than an hour, they can cross over.
You can see the ships using the canal crossing the Gulfs here.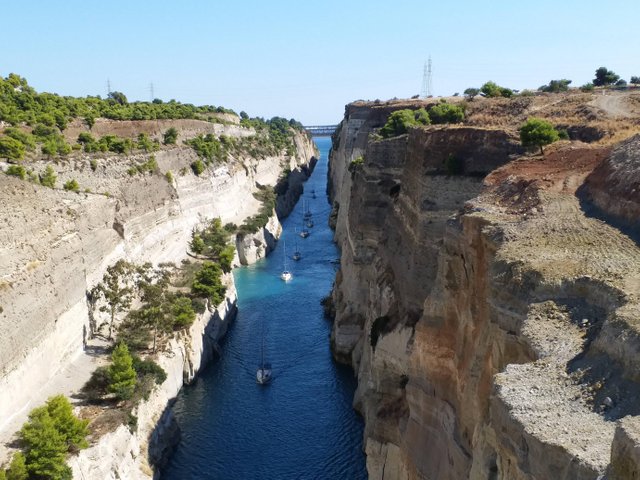 Many Sailing boats use the canal here today.
This is such a tremendous feat of the Corinthians and today it has made its landmark drawing many people here to see their incredible achievement.
Hope you have enjoyed this,
Rosa
@rosatravels
---

---
Thank you for reading this post! If you like the post, please upvote, resteem and comment.
谢谢你的阅读!希望你喜欢。如果你喜欢我的分享, 请点赞并跟随我。