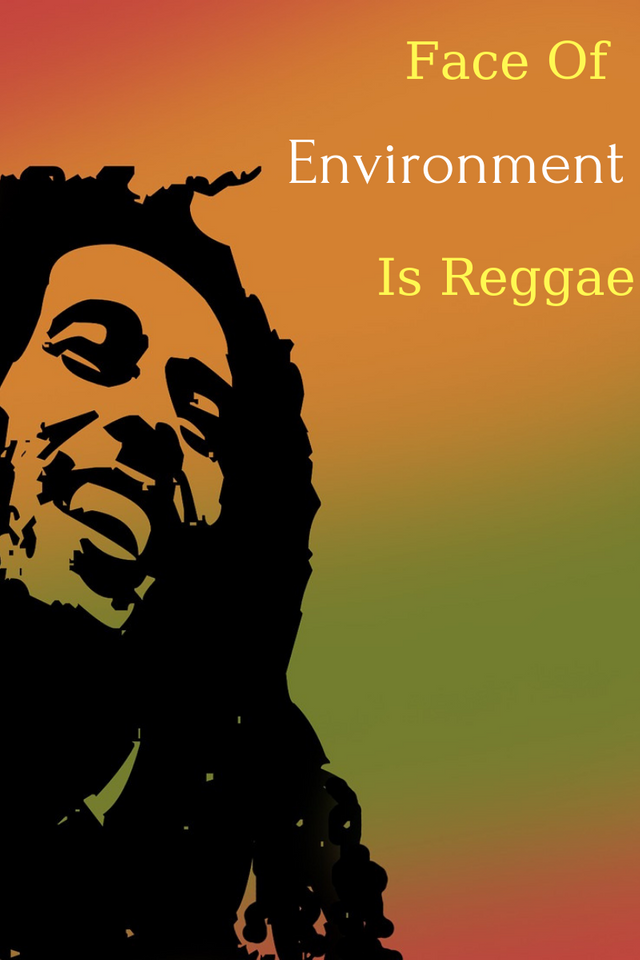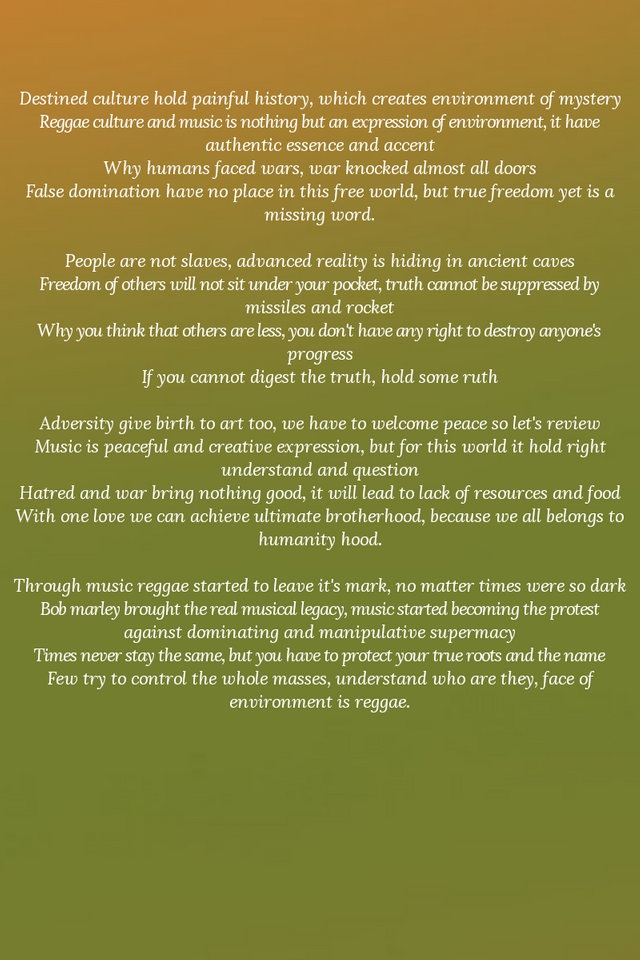 Destined culture hold painful history, which creates environment of mystery
Reggae culture and music is nothing but an expression of environment, it have authentic essence and accent
Why humans faced wars, war knocked almost all doors
False domination have no place in this free world, but true freedom yet is a missing word.
People are not slaves, advanced reality is hiding in ancient caves
Freedom of others will not sit under your pocket, truth cannot be suppressed by missiles and rocket
Why you think that others are less, you don't have any right to destroy anyone's progress
If you cannot digest the truth, hold some ruth
Adversity give birth to art too, we have to welcome peace so let's review
Music is peaceful and creative expression, but for this world it hold right understand and question
Hatred and war bring nothing good, it will lead to lack of resources and food
With one love we can achieve ultimate brotherhood, because we all belongs to humanity hood.
Through music reggae started to leave it's mark, no matter times were so dark
Bob marley brought the real musical legacy, music started becoming the protest against dominating and manipulative supermacy
Times never stay the same, but you have to protect your true roots and the name
Few try to control the whole masses, understand who are they, face of environment is reggae.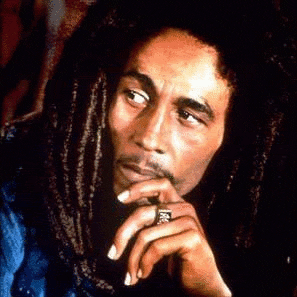 SOURCE
Steem On.

You can support my work through below mediums too.
BTC:
3GJCQPyxQMc5zQasc3EoW7vnV2fKpp9aY9
ETH:
0x514d948ead79d7f8db680173c266a39cd2677c98
LTC:
3DxFQhqaxetpGUciAT5axAdztVVr9QowEb
BAT:
0x193ce1410d4acefd0ee24577d575f087f164ed48
DASH:
7aNhxUxH8NbYDL9TciuGHHERwjL143NCUo

Discord Channel Links:
TEARDROPS: https://discord.gg/wC7H4Rt NATURALMEDICINE: https://discord.gg/wQnDNpv
(Cover picture is used from Pixabay and edited with Canva)
"This is my original and opinionated work."
Stay Blessed.
Spread love and spread kindness.
Thanks and regards, Chiranjeevi Sarikonda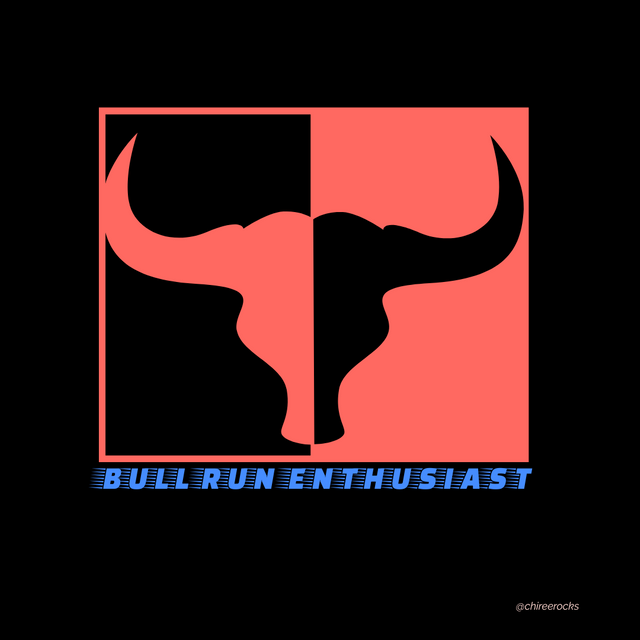 (If you want this logo, let me know in the comment section.)