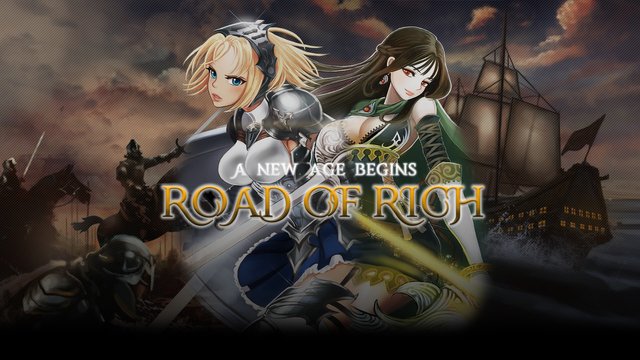 Road of Rich(ROR) game service started.
We will not initialize Game-data and will continue to develop and update it.
You can play the game at www.rorsteem.com

ROR game short-term update plan.
Start development first by applying the English language pack, activating the paid-items, and implementing RORS token payment system.
Will add BGM on-off function soon.

In the ROR game, there are many different Regions and Dungeons, and Mining, Gathering places.
Moving to other areas can be a good choice.

Dungeon's item acquisition quantity is not proportional to the number of mercenaries sent. But you get all the experience.

We will post the ROR Play-Guide(Tutorial) on @ror.guide ASAP.

The tokens we have Burned today are 8000 RORS and 375 IV tokens.
---
ROR Official Discord channel: https://discord.gg/vyPHGk6
ROR Official Homepage: http://roadofrich.com/
ROR Official Kakao talk channel: https://open.kakao.com/o/gHpYWMkb