Days are passing and the dates of Steem Fest are coming closer. An event which is full of joy and enthusiasm of blockchain where all tech lover from different geographical areas meet together. Why do I attend Steem Fest? This is really a big question for me especially when I have to manage time and funds for the trip. After digging the facts I found that there are lots of reason why I have to go to attend the Steem fest.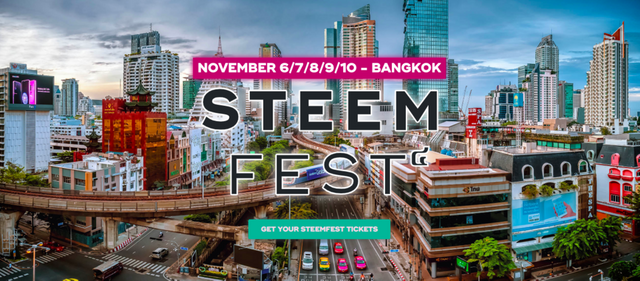 Image Source
Attending an event like Steem Fest is a great opportunity to have a bit of fun and joy. Honestly, I have never attended such a great event before. This could be the biggest opportunity for me to wittiness such type of great event. This is the chance to meet up with like-minded people to gather more information and knowledge about the Steem Blockchain and Projects developed on it. For me, it could be a great way to meet new people in the same field. Since the date of Steem fest has announced I would have started reaching up to the fellow Steemians and tried to know whether they are going to the event or not. I don't know how much out of them is coming to Bangkok but I'm pretty sure I will meet lots of new people there.
Such types of events are helpful to expand our knowledge and also help us to find solutions to the problems. There are lots of things which are new to me on Steem Blockchain. I have an opportunity to know about the team behind this great project (Steemit. Inc). Attending this event I can get opportunity to talk to these people one-on-one about what they are working on, and I can also get some advice on how to enhance my work on this platform.
Meet up with great people Should be good thing to me. I'm excited to interact with Steem whales and Steem witnesses who are contributing much to the platform. Attending Steem Fest could be a memorable event for me.
So guys will see you @ bangkok don't miss this amazing event otherwise you have to wait till next year.
Thanks for reading this article