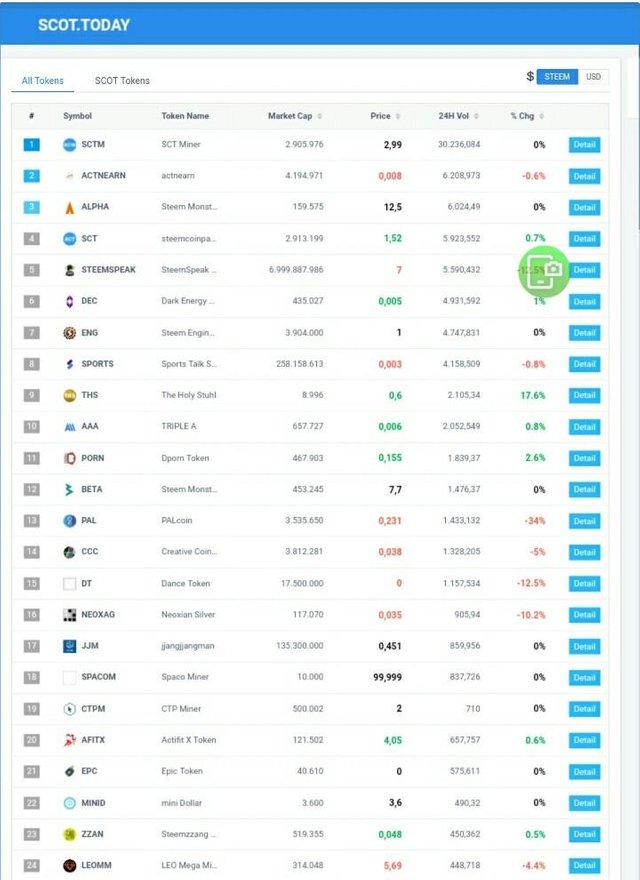 I tey to show you the current tabke of Scotbot token on Steem Engibe. For me the token are still competiting hard on Steem Engine DEX like football's clubs on European League. The update data I read from Scot.Today show me how the competition is running. SCTM is leading followed by ACTNEARN, ALPHA, STEEMPEAKS, and SCT.
The Steemians are a content creators and cryptos trader too.They know how to use the Steem from contents and trading them with the Scotbot token on Steem Engine.
Now you see the price of SCT Miner (SCTM) is 2.99 Steem or $0.663 with 30336,084 of 24 hours volume. I think the traders trust the SCTM will be good to hodl during the week.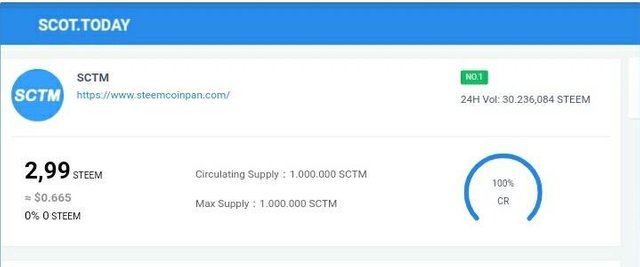 You can see clearly the chart of SCTM above. It shows us the positive percentage reached by the token.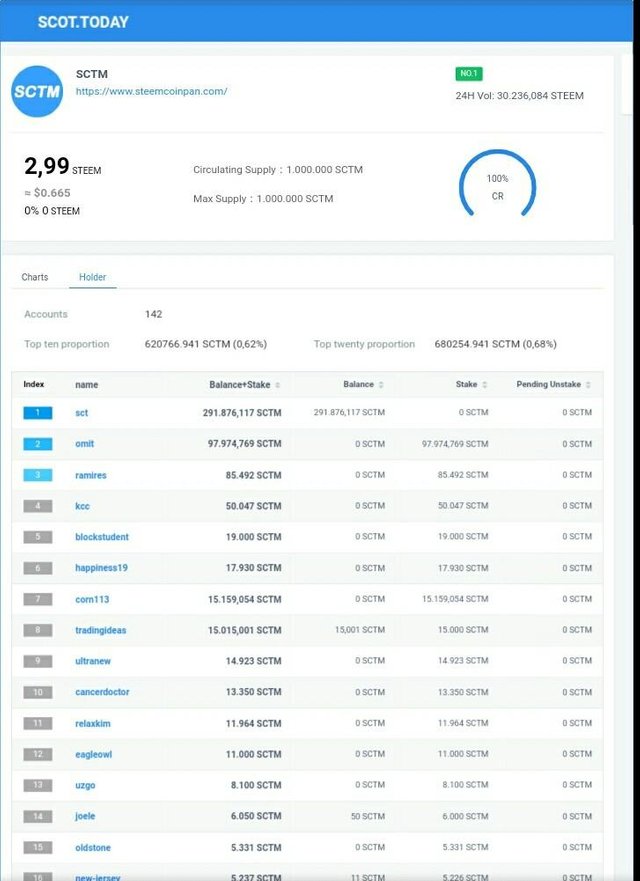 @sct is still the whale of SCTM and it could be important to keep the token's circulation always be on the top.