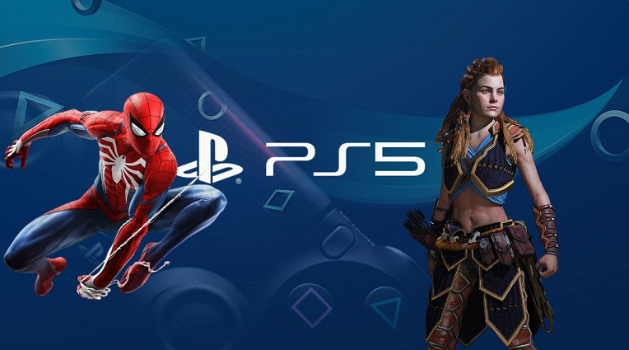 ¿What can we expect from the PlayStation 5 launch games?
There are not many regular Sony collaborators who could respond to the call of a new platform on time, so I will try to review the main proposals that could make a dent in the initial PS5 games catalog. I tell you what are the suspects to accompany the new Sony console, PlayStation 5, at its launch in 2020:
Horizon Zero Dawn 2
The birth of this new IP was quite positive for PlayStation. Aloy was welcomed by the public as a heroine with charisma and the game was recognized as an outstanding work with a lot of future on the platform. Horizon Zero Dawn 2 can be one of the great titles that accompany the launch of the console or that will at least be released during 'year 1'. The first thing that leads us to think this is that Guerrilla Games launched the first installment in February 2017, and the end of 2020 is a sufficient time frame for the studio to have developed a sequel.
New game Bluepoint Games - Demon's Souls
Along with the confirmation that PlayStation 5 will be launched at the end of next year 2020. A statement that, while confirming that they are developing a new project for PlayStation 5, is not enough to give us an idea of its essence. However, and taking into account the trajectory of Bluepoint Studios, it would be most expected that they were bringing in a new remake of some cult title released in previous generations of PlayStation, with Demon's Souls being one of those that is being placed in the eye of the hurricane of rumors.
Marvel's Spider-Man 2 and God of War (2) Ragnarok
Possibly neither of these two is a PlayStation 5 launch game. However, on both franchises there is a possibility that they will be launched on the new PlayStation console sooner rather than later. Marvel's Spider-Man 2 will be a reality and both the success of the first installment and the purchase of Insomniac Games by PlayStation Worlwide Studios point to it.
In the case of God of War it is known that sooner or later we will receive a new installment, because the end of the first part points to it, having commented that there will be more deliveries with protagonist Kratos. A rumor published a few months ago was already going to ensure that God of War Ragnarok was in development for PS5.
Apart from other games like:
Dying Light 2
Electronic Arts - FIFA 21
Death Stranding, The Last of Us 2 y Ghost of Tsushima
Cyberpunk 2077
Well this is just my point of view, but from what I read and the news that reaches my ears, I think I'm not going wrong, although this is only my opinion.