Hello Friends
Since the SCOT introduced there are lots of projects on the field and try to prove their importance . Today I'm really very excited to share with you that we have a new SCOT based platform called Realityhubs. Which is alos a SCOT based social media platform. It is a front end for Steem blockchain and you can earn RHB tokens by posting on this website.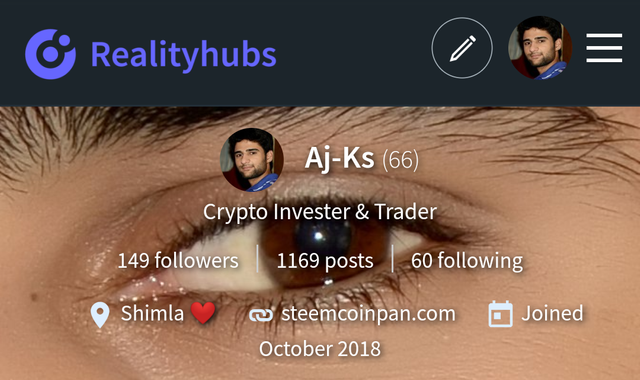 What is Realityhubs ?
Realityhubs is a SCOT based social media platform where users can review their Products, Photographs, Nature and other visuals.
RealityHubs is a social media platform where everyone gets rewarded for sharing their perspectives on products, nature, photographs, and other visuals. You can earn by creating and curating contents. RealityHubs leverage a robust digital points system called RHB that supports real values for digital rewards through market price discovery and liquidity. Reality (RHB) token is used in rewarding content on Realityhubs.com.
Realityhubs is a platform where we can review our daily lifelike what place you have visited, what mobile phone you own or any other stuff that happening around you ever day.
If you want to share your daily life then it is a great platform for you.
Let's Know little bit about RHB tokens.
As I already discussed above if you post using Realityhubs.com then you will receive RHB tokens in rewards. Crunt value of RHB tokenis 0.20 steem/RHB Which means 5 RHB = 1 STEEM
Total supply of RHB 500,000,000
Current circulating supply of RHB 100,000,000
RHB Airdrop
Realityhubs team is going to Airdrop 300,000 RHB tokens to active users of the Steem blockchain in the next 14 days. According to me if you are PAL coin holder then you may receive a peace of airdrop.
You can read the official post made by @knowledgs about Realityhubs HERE
Thanks for visiting my blog
You can follow me @ajks