In a well-attended event on May 15, these two shiny new coins (DARC & EVT) cemented their partnership with the intention of making available the benefits of asset tokenization to all of Asia and beyond.
A few days ago on SteemCoinpan we brought you the Chinese announcement of this exciting new partnership. 如果你比较喜欢读中文按这个吧👆🏼Today we bring you the English version of the announcement. With more pictures! Happy weekend!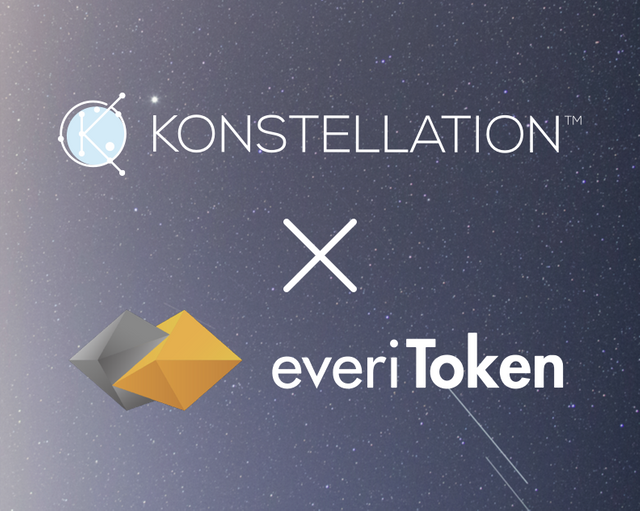 Konstellation is proud to announce a partnership with one of the most robust third-generation public blockchains in the world, everiToken. One of our guiding principles at Konstellation.tech is to be blockchain agnostic. Though our DARC token rides on the NEM public blockchain, and you can download the NEM Wallet that supports it here, we feel that the inevitable future of the digital asset revolution in the financial services industry will involve a plethora of both public and private blockchains. When converting financial assets into digital tokens, there will be no "one size fits all" solution.
We believe that, in order to achieve a functional security token economy, it will be imperative for the Konstellation Network ecosystem to support a multiverse of digital assets. Our plan is for all of our technology to support multiple chains. As we indicated in our DARCwallet 2019 roadmap, we plan to incorporate support for a variety of other tokens in 3Q2019. This interoperability preference will thread through all of our products and platforms, and all of the design choices we need to make, going forward.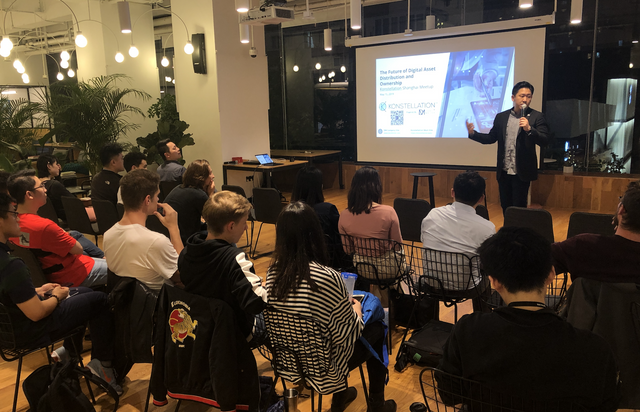 In this light, we are happy to welcome everiToken (EVT) into our ecosystem. Konstellation CEO Sang Lee and everiToken CEO Brady Luo signed a memorandum of understanding (MOU) at a shared event titled "How Blockchain Will Transform Financial Services" held in Shanghai on Wednesday, May 15, 2019.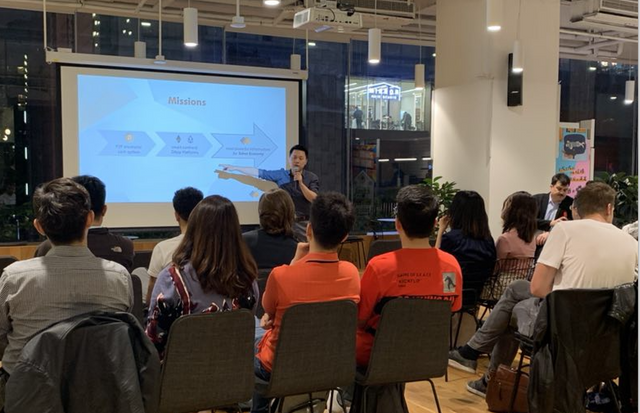 The everiToken public blockchain hosts two quite unique products that we are genuinely excited about incorporating into the service offerings on the Konstellation Network.
First, EVT is the native token of everiPay, which brings the convenience of the cashless society found throughout China to the rest of the world. As the Konstellation team often has occasion to visit the Mainland, they are always impressed with the ease with which digital payments has ignited the retail industry both online and offline. It is what Alibaba founder Jack Ma has coined "New Retail."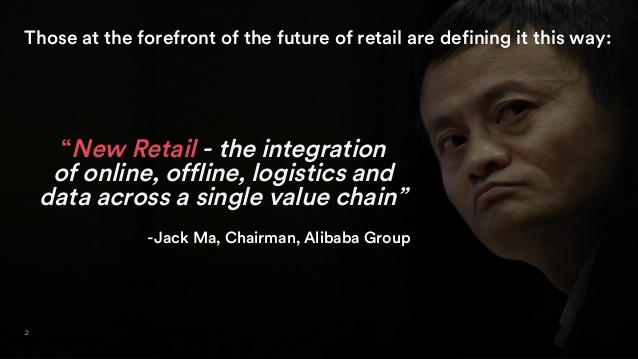 DarcMatter, an alternative investments platform that utilizes Konstellation's blockchain solutions, hopes to bring this same buying experience to the investment universe. However, the rest of the world has yet to experience this seamless retail buying experience for everyday goods. Whereas WeChat Pay and Alipay require a Chinese bank account and phone number in order to enjoy the ultimate convenience of paying on the go, everiPay integrates into international merchant payment systems.
In the future, DARC token holders could perhaps exchange value from a DarcMatter-originated tokenized fund held in their DARCwallet to spending that value via EVT in their MyEVT wallet on a cup of coffee. And it can all happen quickly and securely thanks to the 10,000 transaction per second (TPS) capacity found on the everiToken public chain.
Second, the partnership between everiToken and Konstellation will focus on the research and development needed to support a globally integrated token economy. With the pioneering implementation of everiToken Safe Contracts, which include a suite of token-related APIs that we intend to integrate into the DARCwallet and the Konstellation Network where applicable.
One of the biggest problems with Ethereum-based token standards like ERC-20 is that smart contracts are actually many times too robust for simple tokenization purposes. That's why ERC-20 smart contracts require a security audit before they can be safely deployed. The risk is simply too great that there is a back-door loophole for hackers to exploit. By contrast, the Safe Contracts on everiToken are specifically tailored for tokenization. Ease of use via developer-friendly API tools, security, and transaction throughput are essential to the tokenized micro-economies of the future. We think that this tokenization option will be highly sought after by the institutional clients of the Konstellation Network.
We are excited to bring news of this partnership to the Konstellation and DARC community and look forward to many more in the future as we work to provide a seamless blockchain-agnostic solution across all financial services verticals.
Stay tuned!
About Everitoken
Registered in Zug, Switzerland, everiToken is the world's first token-customized public chain specifically crafted to provide the infrastructure for a global token economy. The everiToken mainnet launched on July 31, 2018. The everiToken public chain is well on its way to providing a high TPS solution (10,000+) with investment-grade security and standardization. The EVT token opened trading this week on Bit-Z, BitGet, and BitForex.
About Konstellation
Konstellation (DARC) will expand the blockchain ecosystem for the massive global financial services industry. Large financial institutions want to start digital asset investment, but there is no existing infrastructure for the creation, storage and distribution of digital assets.
DARC is the utility token that powers the Konstellation Network, a hybrid public/private blockchain which will allow for (i) the creation of digital assets, (ii) the seamless and global blockchain-enabled trusted interaction with critical counterparties and (iii) the backbone upon which financial institutions can interact with each other in a transparent, secure and, most importantly, compliant manner. It currently trades on Exrates.
The lack of data analytics, custody, liquidity, and legal documentation that is compliant across multiple jurisdictions all currently prevent the majority of financial institutions from entering into the digital asset industry. Many cryptocurrency advocates tout the potential for large financial institutions to begin investing in digital assets, but there is no clear path or existing infrastructure for the creation, storage and distribution of digital assets.
DARC is the solution for these systemic problems.
The ecosystem of participants in the Konstellation Network must stake and use DARC tokens in order to run nodes within the network and maintain the blockchain. These nodes will both provide the underlying infrastructure for the network and allow these participants unique and trusted access to a global network of financial institutions. DARC tokens will also be used to pay for the underlying financial transactions and various service layers provided on the Konstellation Network. The ecosystem has already attracted leading global financial firms and industry leaders as node operators, service providers, and users interested in transforming the global financial services industry.
To keep up with Konstellation product development, partnership and exchange updates, follow us on: