Konstellation (DARC) focuses on expanding the blockchain ecosystem in support of the massive global financial services industry.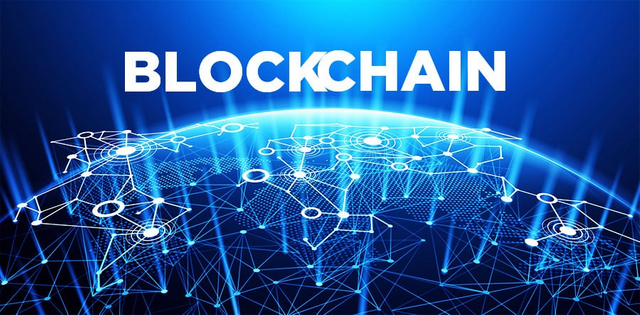 DARC is the utility token that powers the Konstellation Network, a hybrid public/private blockchain which allows for (i) the creation of digital assets, (ii) the seamless and global blockchain-enabled trusted interaction with critical counterparties and (iii) the backbone upon which global financial institutions can interact with each other in a transparent, secure and, most importantly, compliant manner.
In the near future, every asset will exist and be recorded on the blockchain. Financial product providers will need to be able to easily create digital financial assets and efficiently connect with investors all around the world.
The lack of data analytics, custody, liquidity, and legal documentation that is compliant across multiple jurisdictions all currently prevent the majority of financial institutions from entering into the digital asset industry. Many cryptocurrency advocates tout the potential for large financial institutions to begin investing in digital assets, but there is no clear path or existing infrastructure for the creation, storage and distribution of digital assets.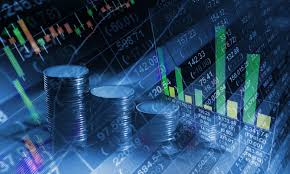 The ecosystem of participants in the Konstellation Network must stake and use DARC tokens in order to run nodes within the network and maintain the blockchain. These nodes will both provide the underlying infrastructure for the network and allow these participants unique and trusted access to a global network of financial institutions.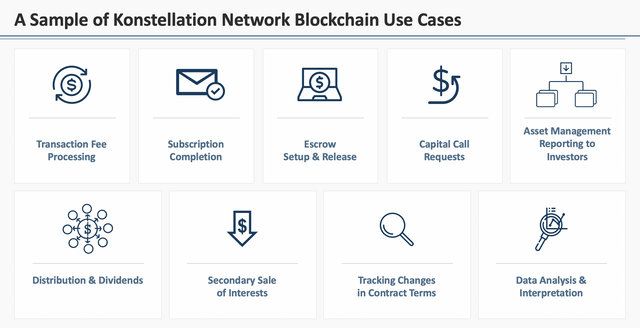 DARC tokens will also be used to pay for the underlying financial transactions and various service layers provided on the Konstellation Network. Some of these use cases are presented in the graphic above. The ecosystem has already attracted leading global financial firms and industry leaders as node operators, service providers, and users interested in transforming the global financial services industry.

Konstellation is the dedicated blockchain technology division of DarcMatter, the award-winning global fintech platform for asset managers with investor reach in over 62 countries and over 150 financial institutions on the platform. DarcMatter's platform will integrate Konstellation technology to power its next phase of growth. Additional service providers will enable the DARC token economy to grow on its own accord, independent of and yet still amplified by the growth of the asset management platform.

If you're interested in trading DARC, we are currently listed on exrates. If you'd like to be the first to know about new exchanges and technological developments, stay tuned to our social media:
Twitter
Discord
Telegram
Reddit
Medium