hello everyone,,,,
today I posted about a few pictures of my smartphone that were smashed to pieces.
This is a valuable lesson, and I will not repeat it. It started when I was riding a motorcycle, suddenly my smartphone rang, kring kring kring....... in the condition of the motorbike running fast, I took the smartphone from my pants pocket, unlucky, my smartphone fell in the asphalt pit, and was stepped on by a big truck ....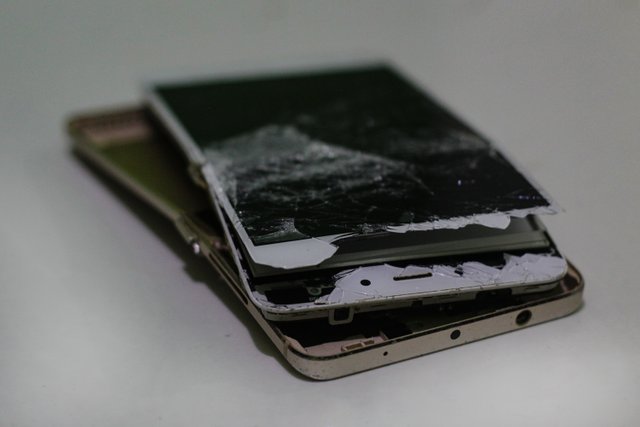 I must admit, I bought this smartphone from my income at Steemit in 2016, and I think, I will never get it again now, considering the difficulty of getting paid accordingly, also the price is too cheap right now.
Goodbye My Smartphone .....: D