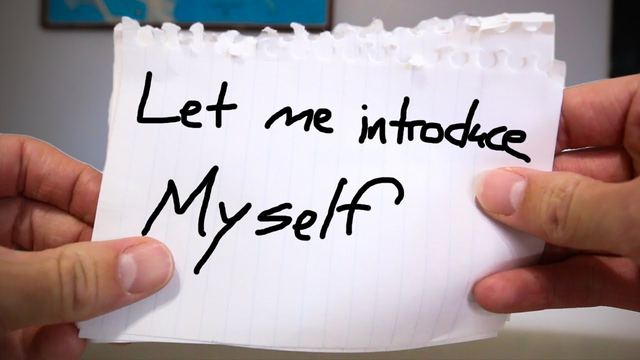 ---
Hi, first I wanna say thanks to @upmeboost that introduced me to this community!
when I first started at steemit I didn't do anything because I saw how hard it is to do something there and get exposure for your posts so after a while @upmeboost told me about SCT, from what I see it's supportive community and I hope I will find my road here!!!!!
so my friends call me funky so you can call me funky as well ;)
I'm 18 Years old, I like doing stuff on the internet,
if it's searching for new cryptos or just playing games.
my favorite game is Rust, my favorite Crypto is STEEM, don't know why it's just that.
I love choclate, my favorite is choclate milk, ahh so good.
I have a dog, 9yo his name is "Choko" and I love him :)
I understand that this is a Korean community so I leave version for Korean below :)
Have A great day
---
안녕하세요, 먼저이 커뮤니티에 저를 소개 한 @upmeboost에게 감사의 말을 전합니다!
처음 steemit에서 시작했을 때 나는 무엇인가하지 못했습니다. 왜냐하면 무언가를하고 잠시 후에 노출을 얻는 것이 얼마나 힘든 일인지 보았습니다. @upmeboost가 SCT에 관해 나에게 말했고, 그것이지지 공동체라는 것을 알았고 희망적이었습니다. 나는 나의 길을 여기에서 발견 할 것이다! !!!!
그래서 내 친구는 나를 펑키라고 부르며 나를 펑키라고 부를 수있다.)
나는 18 살이고 인터넷에서 물건을 만드는 걸 좋아해.
새로운 암호를 검색하거나 게임을하는 경우.
내가 가장 좋아하는 게임은 녹입니다. 좋아하는 Crypto는 STEEM입니다. 왜 그런지 알지 못합니다.
나는 choclate를 좋아한다, 나의 아주 좋아하는 것은 choclate 우유 다, 좋은 ahh.
나는 개가 있는데, 그의 이름은 "Choko"이고 나는 그를 사랑한다. :)
좋은 하루 되세요.