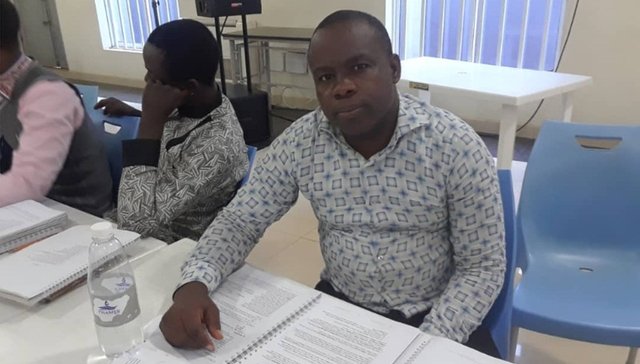 Hi Steemers! I was introduced to Steem by @ketcom who told me about @virus707 and @joeplayco's JJM and AAA tokens and I was lucky to grab some before it was sold out. I have decided to start blogging on the Steem blockchain and hope to get along well with everyone. Who am I?
I am Julius Okafor! Is nice meeting you. I am Life coach and author, marriage counselor and human development consultant. As a vocation, am a teacher of God's word. What I do is very simple; help you to know, help you to understand, show you how to apply and the you will have what you are looking for. It gives me joy to help me discover purpose and find fulfilment.
As a life coach:
As a life coach, I have travelled round my country were I have taught people; young and old on how to live a fulfilled and a happy life. I still counsel people on daily basis on issues of life.
As an author:
I have written the following books
Preparing for life after School.
Jesus kind of marriage.
How to overcome challenges.
As we go on I will tell you more about the books.
As a marriage counselor:
The Problem of many marriages today is that they are been run on human senses or mental capacity. Marriage is not ordinary rather marriage is a mystery from God.
As a human development consultant:
I have worked with individuals, organization and churches in training them, their staffs and works how to be effective and efficient in what they do.
As a teacher of God's word:
My assignment as gospel teacher is to help men know what God has done for them through Christ Jesus and show them how to apply these truths in their life to have a fulfilled and successful life.
My Hobbies:
I like investing and I have found cryptocurrency as awesome means of investing.
Of course I can't forget teaching. I love teaching because it give me opportunity to bring people from point of ignorance to point of knowledge.
My other hobbies include writing and travelling.