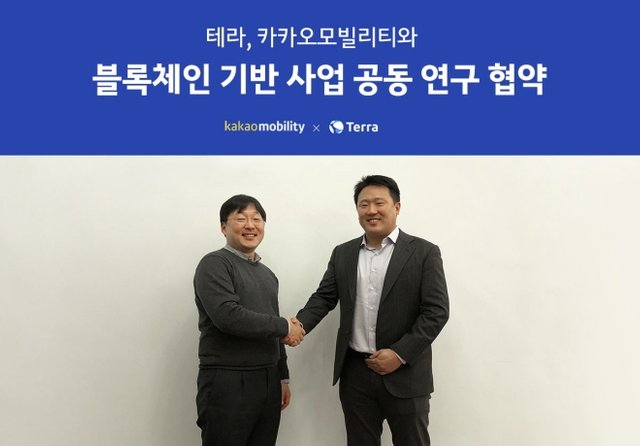 Copyright


Terra and Kakao Mobility and Block Chain Based Business Collaboration


 Terra, a global block leader in next-generation payment innovations and Kakao, a leading Korean information technology company which provides taxi, agency, parking, and navigation services are promoting various cooperation such as advancement of mobility service utilizing blockchain technology. The company has signed a business agreement to build a mobility business model based on block chaining.


 In addition, they will continue to cooperate to find business opportunities that combine mobility services and block-chain technology in domestic as well as overseas markets.


 "We are delighted to embark on a joint research project to develop a block-chain-based business model through our partnership with Kakao Mobility, which has led mobility innovation," said Shin Hyun-sung, co-founder and president of Terra Co. "Terra's innovative block- We will continue to cooperate in various ways to utilize it for upgrading the service provided."