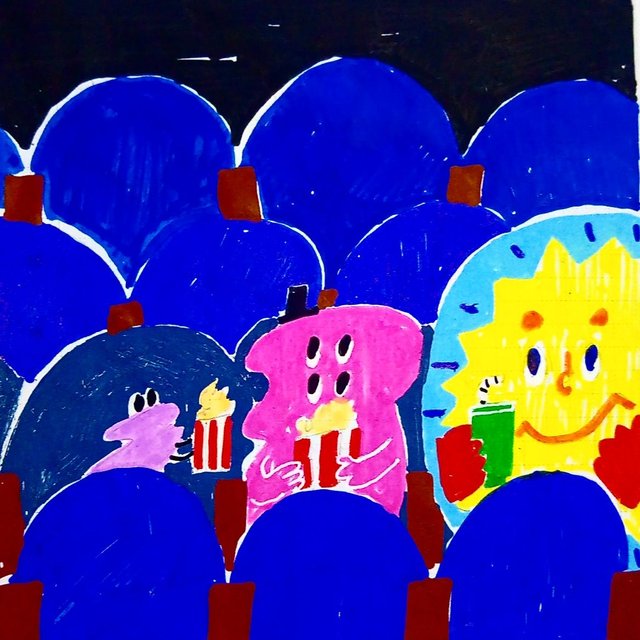 I thought it was 5 Jun, but today like a sudden surprise, Triple-A launch! I was there is a special requested format to write review, and also, SCT too, need to get use to this changes. (Tag and category problem on Steem)
I also registered a new account on https://www.themoviedb.org/. I am using English version. Also checked Chinese and Japanese, but the fully developed. English is recommended.
Of course on the first day, everyone are looking at the payout and upvote from the team. Also calculating how much of the stake can vote. The curator reward is attractive, 60%!! Even not a writer, buying token to join curating can make a good profit. But the upvote and display seems not syne so well, many asking why the vote is not displayed.
Another matter is most of the post are written in Korean only, I can only read them with google translate and not ... interest, a bot speaking xD Well, this is only the first day and it needs time to develop. By the way, movie review is a very good way to grasp user to using the token also Steem, no doubt. (Again the curation reward does matter, feel like I am an investor, finding some potential writer stars xDDD)
Besides, I suggest a WHITELIST (with different % of upvote and regular quality assess) in the future. With basic upvote from the team and also upvote from readers, more pull factor for quality writer, and hence I would like to check it out what is new on the site more often, also interacting with the writer.
Congratulation to the launch!! (applause)
---
AAA提前發佈了!
然後,我連它格式要求裡要用到的DATABASE網站都登錄了一個戶口。中日語沒有譯太好,用英語版看好了。
第一天大家都很緊張收入,看到不少UPVOTE後沒有顯示而慌了的STAKER心。第一天可能沒有很順不奇怪,耐性耐性!然後也有STAKE了多少能點多少的討論。因為AAA的CURATION REWARD很不錯看,60%!! 沒要想寫的人也心動去做CURATOR吧!
滑了一會,主要是韓語文章,也有些中文。韓語我只能用翻完很機器的GOOGLE TRANSLATE來看,看得不過癮... 希望將來有更多英文文章,因為英語圈是STEEM的主流,而且再理想一點,真的是一個不錯的推廣STEEM的機會啊!(CURATION REWARD的作用,點下去感覺是在投資作者,甚至在做星探xDD <---想很多)
另外,其實希望將來有作者白名單。能有一點點保障,外加讀者點讚,應該增力不少吸引力留在平台。當然,要有定期評估。而作為讀者,我知道有一定品質的話,也會更常來看新文章和互動。
再次祝賀TRIPLE-A開張!