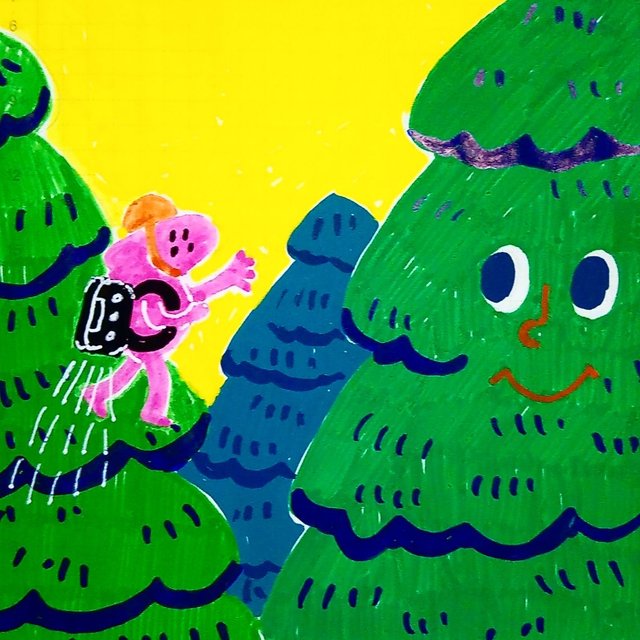 I am thinking rename Mr. Great. Want a more special name and not start with Mr., it seems a bit old. hm...
Recently, found some Steemian friends and users using a second blog for different topic or specific topic. I have test account, but not for blogging. The keys are used in many places so that I prefer not using that for posting.
In fact it is inconvenient to for uses like me, having a specific topic, e.g. drawing, and developed a group circle who like draws. And if someday I want to write other things, e.g. crypto, photography, sing a song, etc, some may unfollow. (In fact I do, I do review of the following list, delete who have not update for a long time, changing topics which I am not interested.)
Lucky I can see only post about crypto/blockchain on Steemcoinpan, otherwise if someday I want to find out what I have written "about crypto/blockchain", I have no idea where I can find them. (Script may help, but I am a noob about programming...)
The coming AAA, I have a high expectation of this. Even I want to register a new account for it (for posting and stake). Same as SCT, I doubt if I stake them with this main account or I need to reg a new one so that the Steemauto vote on Steem won't affect the vote for SCT posts...
And in the future I will have many account for different games and platform and different token on Steem... A MESS is predictable @@
---
在想要不要改一下MR GREAT的名字,這個有點老派,而且想要一個更可愛也不標註明MR的,再想想。
最新看到好幾位STEEMIAN都開了小號來發文章。我本來也有,但已經用在各種測試,都不知道登錄了多少個平台和DAPP了,KEY都派街坊了,不宜用來寫POST。
不過有一點一直困繞我,就是寫了快兩年,這個號都變成主要是畫畫的,不好用來寫其他東西了。(不想破懷整體性,我有強迫症^^)
以前還會POST一些食物比賽啊攝影比賽啊等等,現在都不太想用這個號來參加其他活動了。
這個問題主要是因為我很想玩AAA,但我又不想一天兩個POST在這個號,或者一天畫畫一天寫東寫西,所以我要開一個小號了。
另外,我也有點煩惱在SCT上,如果STAKE在這個號,但這戶口已經有在用STEEMAUTO UPVOTE,那好像會影響到在STEEMCOINPAN上UPVOTE,所以也要開一個專門STAKE SCT的門號了嗎?
那麼...... 以後再來其他TOKEN時,我不就要幾十個號了?!將來帳號管理肯定會一團糟 @@