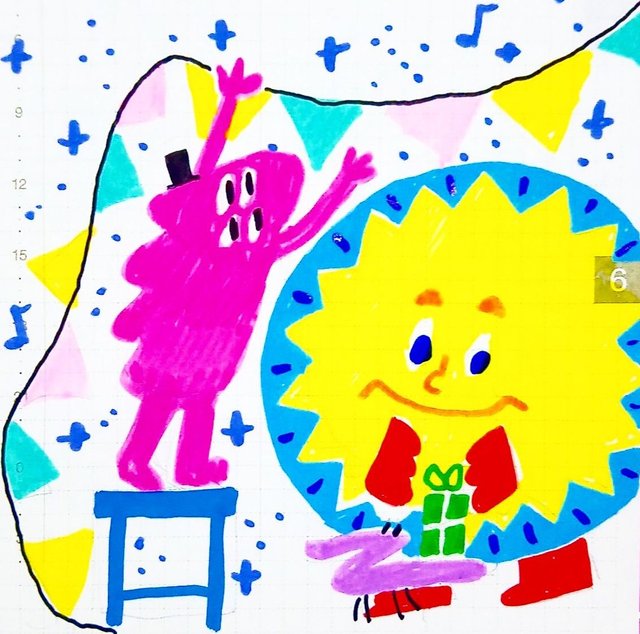 Tomorrow my Steemit account becomes 2 years old! (2017-06-02 according to steemd) Joined at the time of btc start rising and thanks to cn whales help, I could grow my account quickly. But entering the bear market, many friends take breaks (I don't want to use "leave" :P). And the cn community struggling for survive.
Lucky there are talented and whole-hearted users. Making different kinds of services and platform, bringing the community new energy.
It grow slowly, but sustainable.
What I want to say is, with the help of whale, grew fast, but when entered the decline slope, stopped. I am not blaming. But it is the truth. (I keep posting here, so you know I am on the PRO side. If aim at making fast money and leave, it is another story)
I always tell my friend that, like the case in HK, the time cost is high for you to write and not sure how much you can earn. Almost the highest rental in the world, long working hour. Rest/work life balance to develop a blog is a luxury if you have a full time job. Even more we can go to earn through stock market etc. Invest time and energy on writing post is not worth.
Or like me, I will draw anyway, I drew this kind of diary illustration for fun before I join Steem, it is a good thing to me that I can also make some earning by this.
Back to the topic. I think besides the sct. team, it is nice to see the cn community having a group joining stake and posting with this platform. The growing may be slow but sustainable is more important to me. Again, I hope it also happens on AAA (A movie lover's view).
---
2號就是我在STEEM的兩周年紀念。時間不長,剛好趕上BTC急升浪頭,謝謝各個大腿的幫助,有一個很幸運的開始。但熊了一年,不少人都淡出,也有不少只是偶爾露面。
中文區面貌也改變不少,有不少有心人,寫平台建銀行,社區慢慢建立回來。
我想說的是,只從自己的角度來看,社區或者平台的可持繼性更為重要。
並不是要怪誰,但我常常跟朋友說香港生活時間成本高,下班回家都難得休息,要寫帖又要望天打掛等UPVOTE,而且沒以前那麼多,真的很沒吸引力,不如去炒炒股。我這種日畫夜畫反正都是畫的傻瓜,不POST白不POST,多賺一點也好。
回到SCT,在SCT TEAM點讚外,也看見CN用戶也有一個小團體互助發帖交流,成長不快但持續經營比較穩健的感覺。再次回到AAA話題,因為喜歡看電影,也樂見一個STEEM上的評論平台能夠發展起來。在SCT冒起,各方人馬也關注JJM和AAA起來。這不單考驗團隊財力,營運能力也得不怕「熊」爐火!