Gangnam in Seoul is a symbol of modernization.
There are lots of skyscrapers and modern facilities.
It's not a coincidence that Psy's Gangnam Style came out.
The Bongeunsa is placed amongst those tall buildings.
Boneunsa is next to the trade center, where is the center of Gangnam.
The Bongeunsa has a millennium history, but it burnt out during the Korean war in the fifties like many other buildings.
After the war, it was rebuilt again.
The Bongeunsa is in the middle of Seoul, but this is the first time I've visited it.
I don't know why I didn't visit the temple in Seoul, even though I have visited many temples which placed at the end of the south, east, and west of Korea.
There were many foreign tourists in Bongeunsa.
The statue of an elephant made of stone stood at the entrance of the temple.
German artist made it.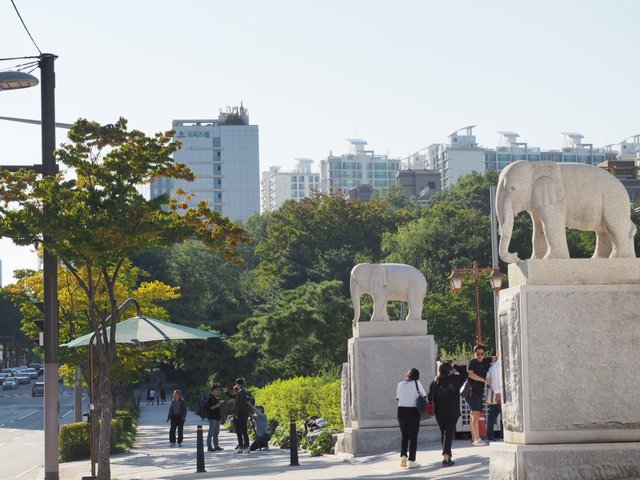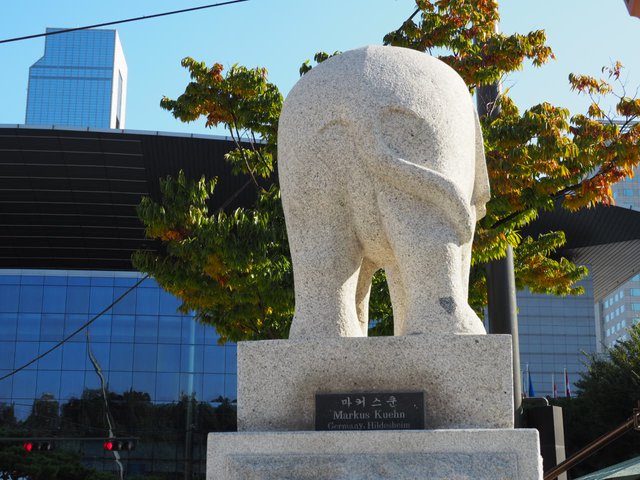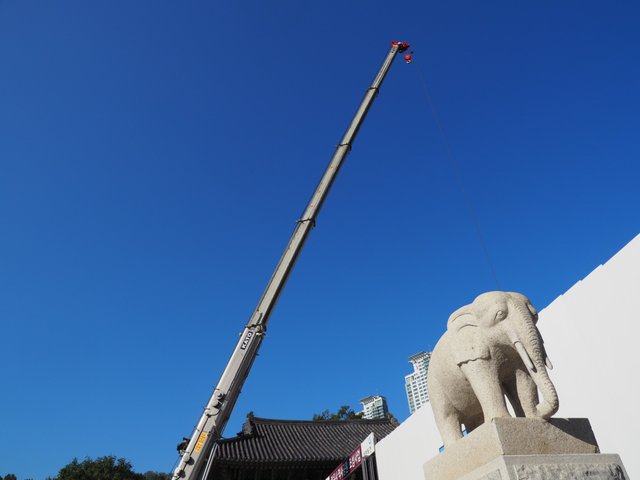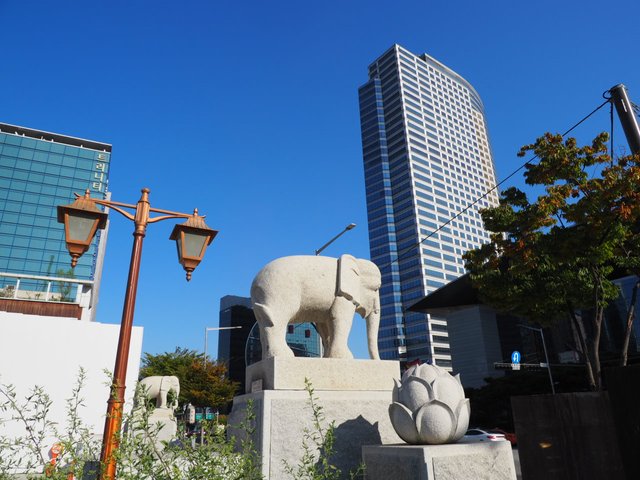 Construction was in progress at the entrance of the temple.
The long hose installed for the construction reminded me of the elephant's nose.
What would Bongeunsa look like in the middle of a modern high-rise building?
How would the tall buildings look like from the inside of the temple?
I wondered how the buildings that represent the different eras, history, and cultures would look together.
I couldn't look down the Bongeunsa from other buildings because the top floors of surrounding buildings were all blocked.
So, I photographed some of the buildings inside the temple.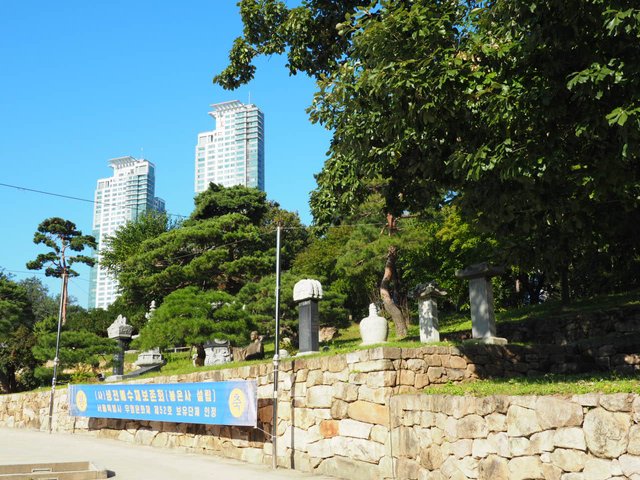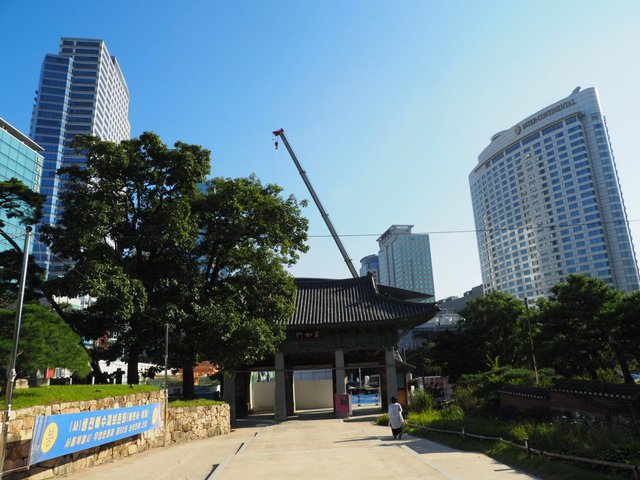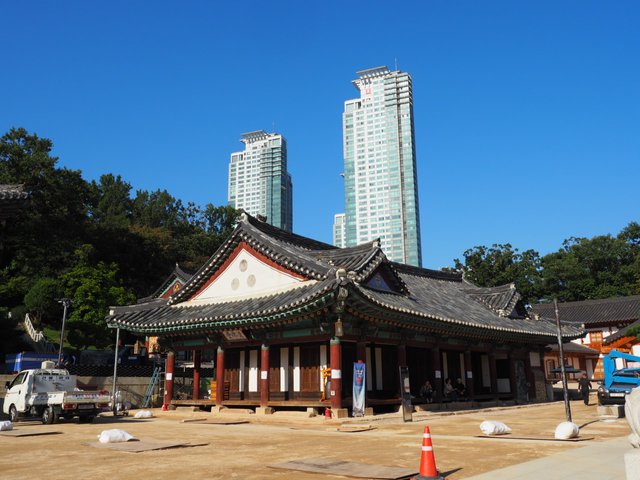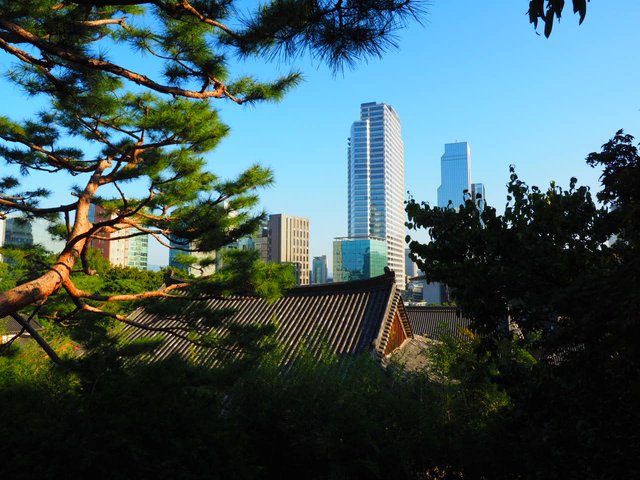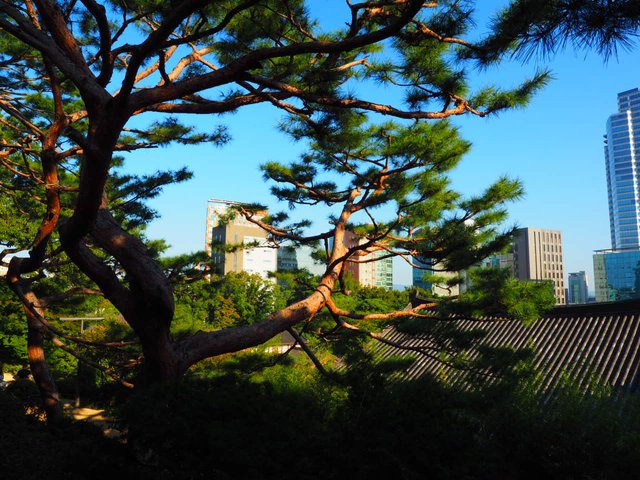 It was gorgeous that traditional temple exists among modern skyscrapers.
Harmony adds value to each other.
How boring is it if you only see traditional buildings or modern skyscrapers?