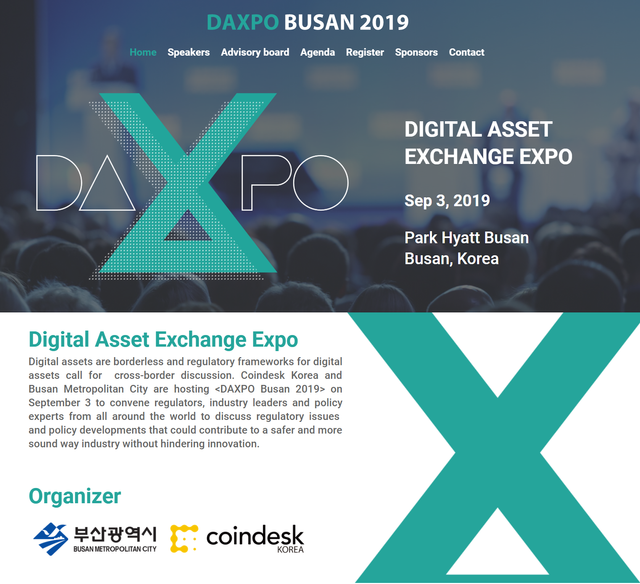 디지털 자산 거래 엑스포
디지털 자산은 국경이 없으므로 디지털 자산에 대한 규제 프레임 워크는 국가들간의 논의를 요구하고 있습니다. 코인데스크 코리아와 부산시는 9 월 3 일에 <DAXPO Busan 2019>를 개최하여 전 세계의 규제 기관, 업계 리더 및 정책 전문가들을 모셔와 규제 문제 및 정책 개발을 논의하기 위해 안전하고 건전한 산업에 기여할 수있는 정책 문제를 논의할 것입니다.
Digital Asset Exchange Expo
Digital assets are borderless and regulatory frameworks for digital assets call for cross-border discussion. Coindesk Korea and Busan Metropolitan City are hosting <DAXPO Busan 2019> on September 3 to convene regulators, industry leaders and policy experts from all around the world to discuss regulatory issues and policy developments that could contribute to a safer and more sound way industry without hindering innovation.
신청하기: https://www.daxpobusan.com/
---
Sponsored ( Powered by dclick )
최근 국내외 상황은 여러가지로 심각한 위기적 상황이다. 위기라고 해서 겁먹을 필요는 없다. 위...