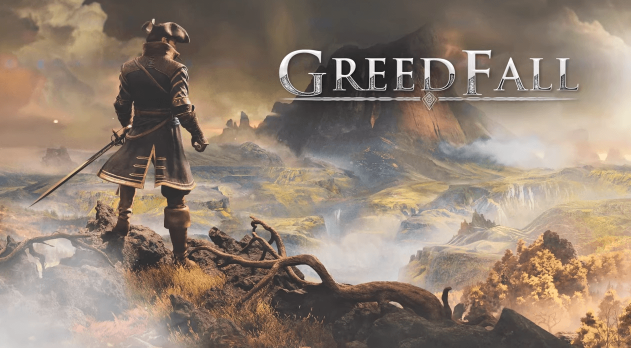 A baroque fantasy world
GreedFall will take us to a baroque fantasy world, with a strong European aesthetic. The title of Spiders Studio will frame us within the colonial era, taking us to an island that has just been discovered and where magical creatures, monsters and supernatural beings inhabit. The human being is expanding its borders, and wants to leave an old polluted, overpopulated and dying Europe, plagued by a strange disease that is decimating the most defenseless. Away from everyone, the settlers are looking for new settlements, this island being the perfect paradise.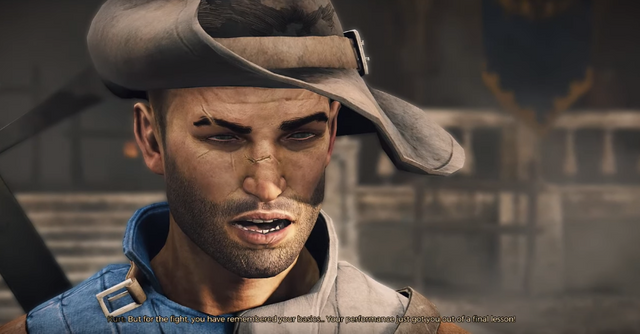 Source of own gameplay
Everything counts in Greedfall
Since we started the adventure, we must consider everything in the title we have with us today. To begin, we will have to know the way in which we want to characterize the character; If we want to prioritize combat with white and firearms, the Warrior class is ours. If on the other hand we intend to use magic, then the Magic class is what we will have to choose. Finally, if you want to position yourself at a midpoint, you can choose the Technical class, which is a more balanced choice. The decision we make in this regard is not entirely final, because later we can choose at our whim the places where we put the Attribute and Talent points. It is true that we will get a crystal with which we can restart all the skills, but it is an important decision, because it will depend on the way in which we will face the trip.
Source of own gameplay
Simple and effective combat
Combat is a very important part in games of this genre. In this facet, everything will depend on the style we want to use. My recommendation is that we use the more variants the better; swords, guns and a little magic, even if it's defensive. The mechanics are simple, it is based on attacking, dodging and counterattacking.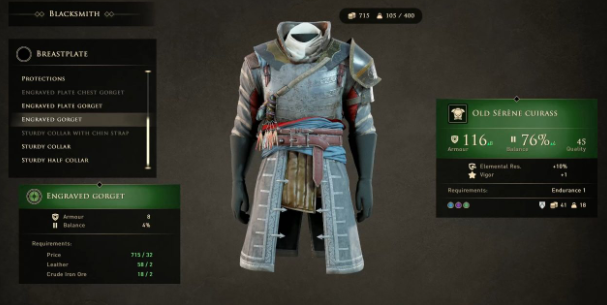 Source of own gameplay
Multiple choices
Although combat is a very defining aspect, when we put ourselves at the helm of an RPG, we all look at the other possibilities of this type of titles. We can create new objects and improvements (for this it is essential to improve science). This will be very important to be victorious in the fighting, because the better equipment, the less expensive it will be.
We must also say that as we move forward, we will have different side missions available with each of the characters that accompany us (some before or after). This will also affect the sex we have chosen, because we can have a loving relationship if we reach a fairly high affinity level with a character in question. In general, secondary missions are not bad; Some of the dumpsters are out there, but in general they are usually related to the different important stories within the game, something that very few titles get.
Hardware of GreedFall


Source
We are facing a title that bets on the narrative clearly. In this aspect and in decision making, it is where GreedFall has very strong values. The French study seems to have wanted to follow the good path that Bioware has left some time ago, and it brings us a story where we will have to choose each decision carefully, because it will depend on how our adventure ends. A retractable journey, because its varied and multiple endings speak very well of a rather long adventure. Doing only the missions of the main story, we already have about 30 hours guaranteed. But if we start doing secondary missions, which are very well done, and errands, the title we talked about in these lines can exceed 40 hours, even more if we do everything.
From the beginning, we can choose the sex of our protagonist. As we will also have to choose the form we want to play; As in other role-playing games, we can use firearms and white weapons, or make some use of magic. Not to mention that we can improve all of this, which gives it a fairly exploited role. We must also say that as a whole we will have quite generous mappings, always being clear that we are not facing an open world as a whole. In the artistic it is another aspect where this title stands out, because it will remind us a lot of 17th-century Europe. Some cities where we would like to explore, because the game does this quite well. Not everything is perfect in the title, because the game has a fairly poor frame rate at some times, something the development team should have placed more emphasis on. Removing that, it only remains to congratulate Spider.