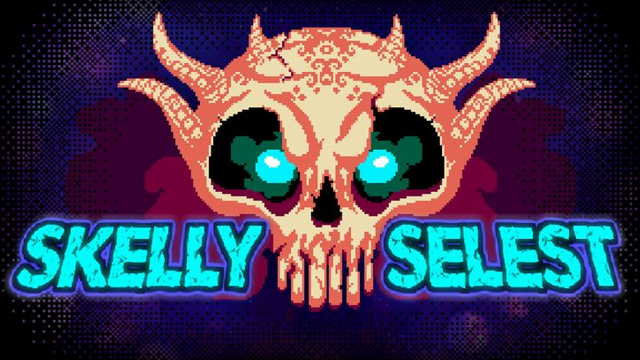 About Skelly Selest
The prophecy predicts that one day hell will run and the dead will spill on Earth. Only the "Selestial Order" can stop the depraved tide of Hellion. Skelly Selest is a time-attack and run'n'gun style game that puts players in the shoes of a Heavenly Guardian.
Face the randomly generated challenges, the bosses of hell and defeat the sinful horrors lurking in the depths of hell.
Fights through different modes that include a roguelite dungeon crawler, an endless stage, Boss Rush, penance challenges and even a collectible card game.
Visit Bone Plains, Flesh Gardens and other lovely places through a vibrant pixel-art and make new friends
They wield blessed objects, weapons and armor to survive.
Rescue a variety of classes of unlockable characters and elegant hats.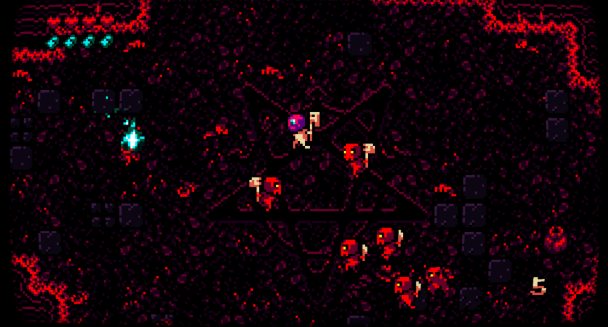 «No way is the same»
Once we have completed the tutorial, which will tell us the basics in terms of controls and little else, we will go straight to our first hunt. We have 2 game modes that are the most arcade, the hunts of the greatest demons. These two modes consist of a series of waves (if I remember correctly 9 and the boss), in which we must kill the enemies. Among the waves we can get some bonus object, or access an "event" phase in which we can earn more items or bonuses, in addition to some secretillo.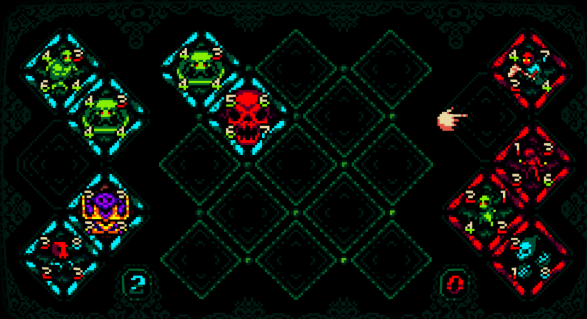 ¿Is Triple Triad also played here?
The old days of Final Fantasy VII cards return in pixel format. Skelly Selest also has a kind of "copy" of the mythical Triple Triad, with its own deck based on enemies and game elements.
You can adjust the AI you play with and enable cheats on the board but without a doubt, the best of all is that you end up getting hooked. They are fairly fast games and you don't have to think excessively to complete them. In addition, we win new cards with each victory. Without a doubt, it is something I did not expect to find since my old days of Final Fantasy and hey, it has turned out to be wonderful.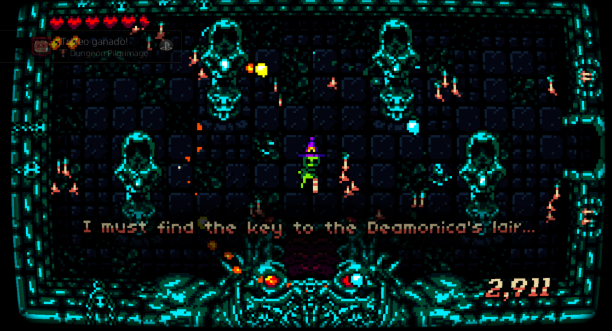 Visual and technical
The game has an artistic section in pixel art, quite loaded with effects depending on what we do. In itself it is quite cool, the problem comes when you play on a somewhat large and relatively close monitor. My main problem has been the overload at some point, both effects and decoration, as the source used.
Normally I would complain that a game doesn't have enough languages, small subtitles or something, but this time, really, that my complaint is the source. It has cost me horrors to read in conditions what the texts say due to the source. The blue gradients of the letters and style make it very difficult for me to read.
Skelly Selest is certainly a "skeletal" surprise of the last thing I have encountered. It is not meant to be a revolution or anything like that, it takes elements of existing titles, uses them in its world and the result is quite good. The different game modes perfectly complement the title, which, although of short duration, its entertainment is superior.
If you like the genre and are looking for something to take a break from the great productions, Skelly Selest is undoubtedly an option to consider.