The purpose of this post is to document and provide confirmation that I, (@ronaldoavelino) have entered into formal written agreement with the SteemPower Investments club by way of meeting conditions and agreeing with the legally binding partnership agreement set in place. A copy of this document shall be stored on the STEEM blockchain.
Steem powered investments @spinvest has been set up to offer an investment club based on funding from STEEM POWER. Investments are funded through extracting value out of STEEM POWER and taking advantage of STEEM's high inflation rate. The aim is not to get rich quick; the aim is to build a safe portfolio of investments that will stand the test of time while insuring all investors starting capital is not at risk.
I always liked the idea of "one step at a time" related to investments.
I have a great faith in steemit.
So, why not be a part of something that I do approve?
Some steems invested and I am just waiting for the compounding interests. I like this kind of life...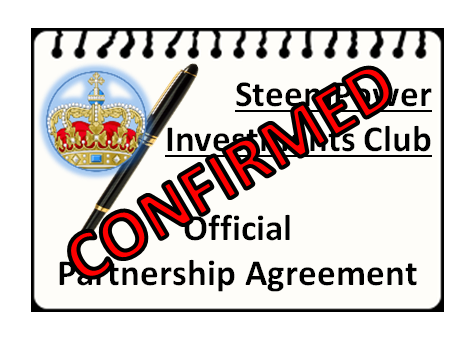 Date of Confirmation - (Aug 24, 2019)
Next of kin - (My two daughters Cristina and Patricia are not part of steemit)
Own a discord account - (no)