Hello everyone, good evening everyone from @steemmonsters, @battlegames and @steem-ace
This afternoon I played a tournament called Silvershield Knights are recruiting. It was a really cool tournament. I managed to be in fifth place. Take a look at his rules:

As you can see, it was a tournament made for the Silver League with all playable cards. This helped me a lot because I was able to use legendary cards. With the help of the great "Ruler Of the Seas", I managed to be in fifth place !!!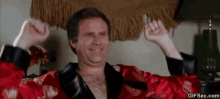 I thought it was really cool, because I fought several opponents stronger than me and managed to beat them. In the round that I won, I lost to @beatmeifyoucan. I could not beat him hahahaha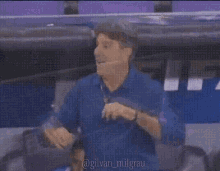 But I didn't think it was bad either. I'm very happy for the fifth place. I earned 960 decs as a reward. DEC is the SteemMonsters token. Looking at the steem engine now, 960 decs are worth exactly 4,5696 steem. For me, I'm just an intermediate level in the game, it's very good !!!!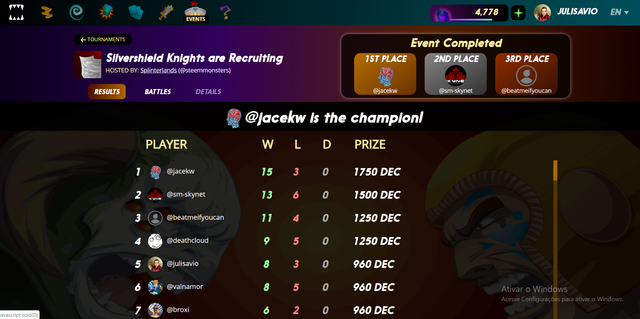 Thank you all and until the next tournament !!!!