Hello everyone, good morning everyone from @steemmonsters, @battlegames and @steemace
A few days ago my request was accepted and I joined "The Flash" guild. Take a look at the guild: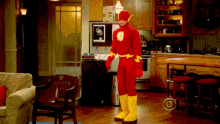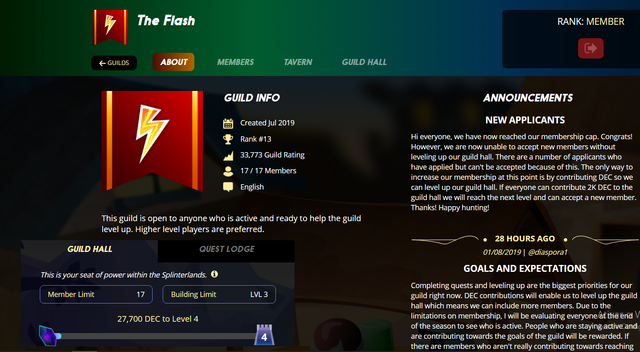 The guild was set up by @diaspora1 who is its strongest member, including. Its rating is high and it is one of the 100 strongest in the game !!! There are other strong people in the league. I am only an intermediary !!!
We are 13 in the guild ranking and level 3. There are 17 guild members currently.
The proposal, as written in its introduction by @diaspora1, is to all contribute to its growth. Members will be evaluated at the end of this season.
We have already improved a little and today, after my first battle won, I see this: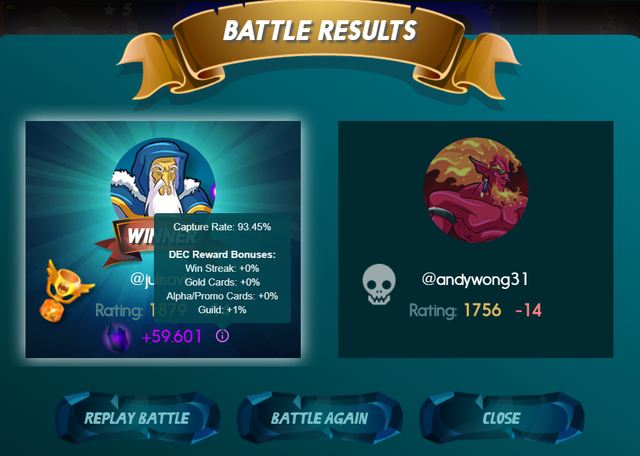 Take a look at the front of the guild. That's 1%, that is, every battle I fight and win, is added 1% more DEC for me. That sounds like little, but think about 1% in some matches won during the day, for an entire season .... That's because we are just at the beginning. Imagine when we get to 10% ???
Our league is still in its infancy, but if you're looking for one and want to contribute to it growing and coming back, feel free to request it and our leader will evaluate the request.
Thank you and good evening!!!
Let's rise "The Flash Guild" together