My account is mainly used for curation and I am constantly watching out for new initiative recently due to steem-engine that has innovated the possibility of multi-curation.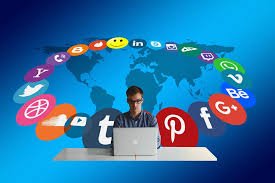 Image Source
Sportstalk has just caught my attention and I have powered up with its token to start doing some curations.
https://www.sportstalksocial.com/
I believe many guys are into sports and there are many great sports content creators.
It is a place to reward passionate people with great interest in sports.
I am quite sure there are plenty out there.
This probably would be one of the rare chances for me to use the sportstalk tag since I am not really into sports.
Even though I am not into sports but it does not mean I cannot support it.
I can simply support the sportstalk by powering up with sports tokens from steem-engine and start curating sports articles.
Anyone can start to curate to earn multi-tokens and you can profit in multi-ways.
With all these alternative theme-based platforms, the sky is really the limit now.
If you like, you can join in and explore the different possibilities in curating articles.
There are so many now and just to state a few sites below.
https://www.palnet.io/
https://www.steemleo.com/
https://www.steemcoinpan.com/
https://www.actnearn.com/
http://www.steemzzang.com/
https://www.weedcash.network/
https://www.lassecash.com/
Jump into it early may have the chance for better curation return.
Screening through posts, you can see people posting about their multi-tokens received.
Thanks for reading my new curation initiative for sports content.
Disclaimer: This is my personal reflection and I am not in any position to instruct anyone what they should do. I am not responsible for any action taken as a result of this post. My post can only be a reference for your further research and growth. By reading this post, you acknowledge and accept that. All images and pictures were taken from google images that are free from copyright under labelled for reuse.