Wan Bissaka has finally completed his Manchester United medical and already press images have already started to leak onto the internet.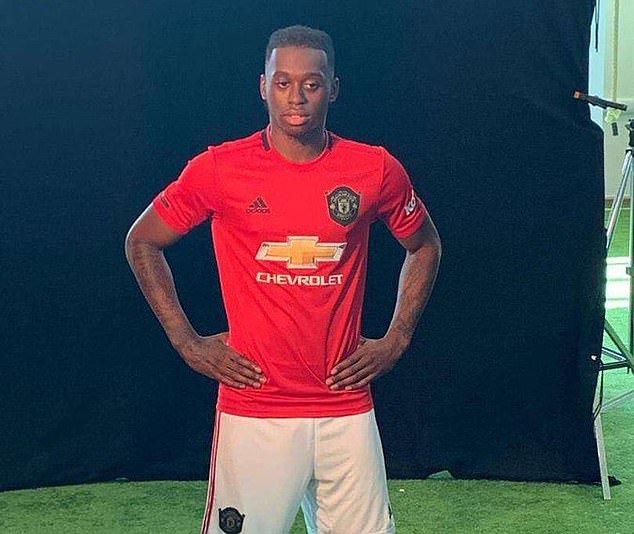 However, the people at United seem to holding their cards close to their chest and are in no rush to make an official announcement. I expect they will do so tomorrow evening before the team are officially on pre-season as a way to quell the #GlazersOut viral tweets.
Unfortunately for them, they will realize quickly enough that the disquiet among the fans is not going away any time soon especially after Woodward failed again to meet the managers expectations of having the bulk of signings done before the Pre-season begun.
---
Wan Bissaka may be a young player but the stats he put up at Crystal Palace were enough to turn United's head. Having lacked a Right Back specialist for the better part of 5 seasons, having played Valencia and Ashley Young who were converted wingers, it was always one of those positions that Manchester United desperately needed to improve on.
Now the options have vastly increased with Wan Bissaka as first choice, Dalot and possibly Young when we need to rest the new signing.
Positions we need reinforcements.
RW - After Right Back, the other position that is desperately starved of quality is the Right wing. For the past five seasons, United have solely relied on the left wing to provide attacking impetus and that was very predictable. Opponents always targeted our right wing while attacking and the left wing while defending which dulled our attack. Nicholas Pepe is the man being linked to United and I see him as the perfect recruitment if not the more expensive alternative, Jadon Sancho

Central Defence - Last season was a demonstration of how poor our defense was if not all the players were behind the ball as they played under Jose Mourinho. Smalling, Jones and Rojoare part of the dead wood that needs to be taken out of the club and fund the purchase of a superior Centre Back such as Koulibaly. It would also be probably prudent to keep Smalling who is the best out of a bad bunch just to provide defensive cover and also bring in the phenomenal loanee Axel Tuanzebe.

CDM - Matic is on his last, last, last legs, if even that was possible. After coming back from stomach surgery he seemed to to lose even pace. (Not that he had any in the first place.) He is simply finished as a player and should be shopping around for a house in China or in the USA. At the moment we have not had any links to any Central Defensive Midfielders probably because we have an alternative in Fredand McTominay. Still we should strive for more quality in the likes of Wilfred Ndidi from Leicester.

Attacking Midfielder - After Herrerra'scontract expired without a renewal a new positioned opened up that is equally lacking in qualified candidates. Bruno Fernandez is the man we need in that position to support Pogba. At the moment the bookies have United leading for his signature but you never know. He could end up at Liverpool or City who, despite how painful it is for me to admit, seem to be a more attractive prospect.

Striker - With Lukaku thankfully set to leave for Italy, the ball boys at United are in jubilation since they will no longer have to fetch his first touch from the car park. When he eventually signs for Conte, that will leave Rashford and Martial as the only Strikers in the team. We therefore need something different and that appears to be Wissam Ben Yedder who obliterated Mourinho's Manchester United in the Champions league last season. He would be a perfect inclusion into the team at least until both Martial and Rashford are ready to lead the line.
---
Do you think the Bruno Fernandez deal is going to go over the line or will Woodward sabotage the new season and have us going into the new seasons without all the right signings?