Obviously, the price of steem is a turn off at the moment due to the continual decrease in the value of Sports token at the steem engine market. Of course one of the reason for the continuous fall in price can be traced to the high volume of sports tokens currently in circulation at the moment.
But even at that, the sports community deviced a way to burn the sports tokens in circulation through the invention of the sportvoter bid bot.
Whats the function of sportvoter bid bots?
The sportvoter bid bot is a bot that was set up basically to burn the sports tokens in circulation and also to reward the users of the bid bot with over 20% of the sports used, I.e you get over 20% return of investment for using the sportvoter bid bots.
The sportvoter bid bot can be used by sending sports to the bots from the range of 1k sports to 10k sports with the posts u want to be rewarded with steem and sbd as memo.
U easily make more using the bots than selling the sports at the steem-engine market.
Here is where the problem lies
Even with this great innovation created to help the sports and burn the sports to make it more valuable and also to make It have a use case, the sportvoter bid bots is still not been properly advertised.
So many individuals are unaware of the sportsvoter bid bot and therefore, it results to the selling of their hard earned sports at rediculously low prices in the steem-engine market. This is killing the the value of sports as not many people want to invest because the price keeps getting low as the day passes.
suggested way forward
The answer is simple, pictures at times speaks louder than voice so the the picture below will be used to buttress my point on what should be done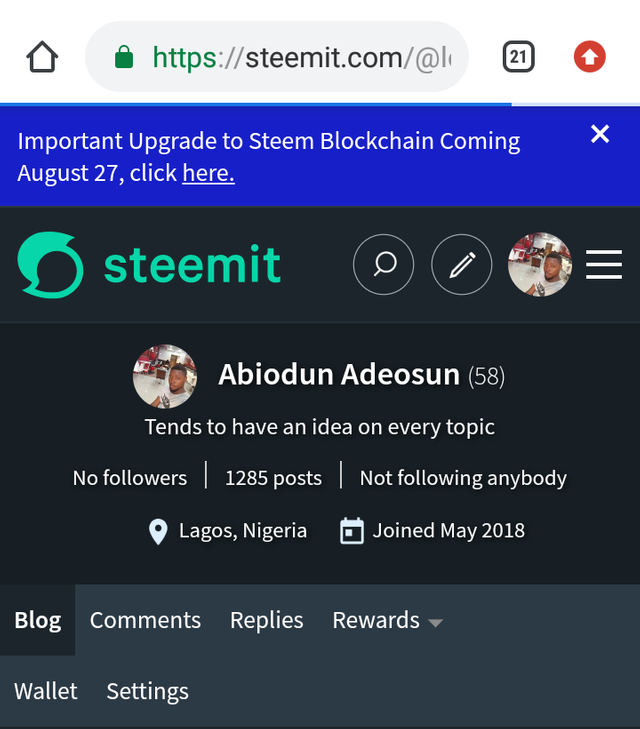 U see the image above and the ads directly above my steemit timeline, something like that should be done by the sportstalk dev team on all sportstalksocial users timeline to create more awareness of the sportvoter bid bot.
Thats all is needed.. Aggressive advertising is just the way out to stop the madness of selling sports at low prices.
Thank you