SCOT projects are the latest craze on Steem, and deservedly so. We have seen projects such as SPT, SCT and Palnet take off recently with great success. But SportsTalk.Social is different, and is a project that I'm very excited about. So far, most of the SCOT projects have focused on existing communities on Steem, but SportsTalk.Social is focusing on a niche that is inclusive of all people, beyond the Steem community.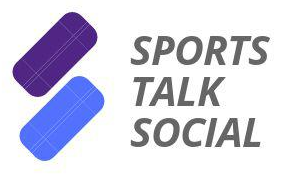 Sports is something every culture and every language understands. And having a SCOT dedicated to Sports has the potential of bringing sports-lovers who have not heard about Steem on to the Steem blockchain for the first time. SportsTalk.Social uses Scotbot to distribute its token SPORTS, which can be staked or traded on Steem-engine.
So how do I access SportsTalk?
SportsTalk can be accessed through https://www.sportstalksocial.com/, or by using the tag #sportstalk. If you are interested in learning more about the project, you can read the introduction post here.
I can't wait to start trying out this new SCOT project. Look forward to start writing some posts about #afl and #cricket. Perfect timing with the Cricket World Cup currently being played.
---
In case you haven't yet checked out Steem Monsters, it's not too late to get started and join in the fun. You can go here to get started.
---
Binance, the best exchange to buy and sell Steem and other cryptocurrencies
---