Frank Lampard's premiere on Chelsea had a bitter taste. Chelsea lost to Manchester United 4 - 0 at Old Trafford.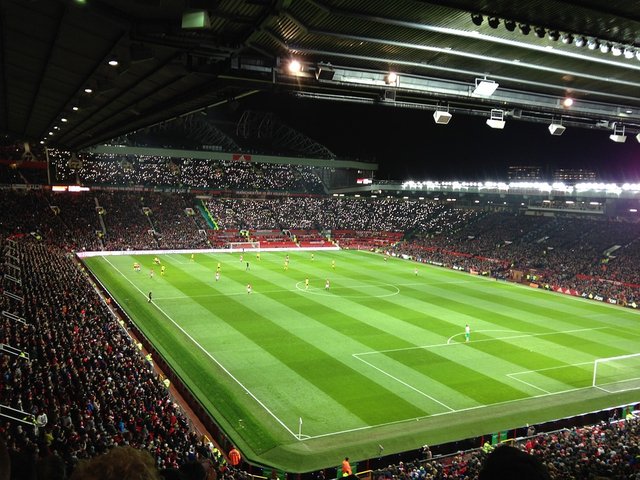 Old Trafford, source: Pixabay
The match would look different if Chelsea scored the first goal. As the 4th minute approached, Tammy Abraham hit the ball to the post. In the 7th minute, Kurt Zouma made a fatal mistake. but Martial did not score yet.
In the 17th minute, Zouma was again in charge and fouled Rashford in the box. Rashrford himself scored from the penalty.
Rashoford could raise to 2 - 0 before the end of the first half, but his shot was from off-side. After a while, Emerson hit the post of de Gea's goal, but again it was no goal.
In the 65th minute Martial increased the score to 2 - 0. A minute later, Rashford scored from the break. 3 - 0.
Ten minutes before the end, youngster James Daniel added insurance for the result. 4 - 0.
The star of the match according to whoscored.com was Marcus Rashford, who scored two goals, while Chelsea Kurt Zouma got the worst rating. The start of the competition was more successful for the Red Devils, Frank Lampard in his debut on the Chelsea bench got several reasons to think about.