cesky dole
Once a year, Brno became the most crowded and sport-oriented city. Every August the Moto GP come to The Masaryk circuit and also thousands of visitors. Many of them came on their motorbike.
Every year, the organizing of the Moto GP is under heavy consideration. But as I can say, this makes the prestige not just for Brno city but also for the whole Czech republic in the moto world. So I am definitely a fan of this event.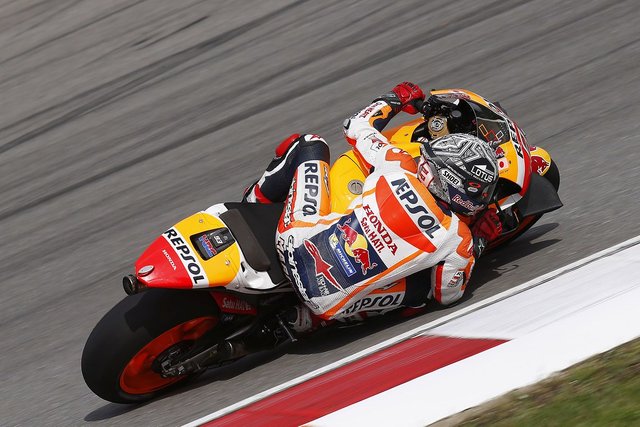 Marc Marquez, MotoGP Brno, source: Flickr
Double win for Marquez´s
The race was delayed by forty minutes due to the wet track and was shortened by one lap to 20 laps.
The MotoGP race was won by the world champion Marc Marquez on the Honda and scored a jubilee 50th victory in the premier MotoGP class. He finished without any big issues for the sixth victory of the season.
The Moto2 class race was won in a similarly masterful manner by Marc's brother Álex Marquez. He is also the leading Moto2 class.
The Moto3 class race was won by next Spanish rider Arón Canet.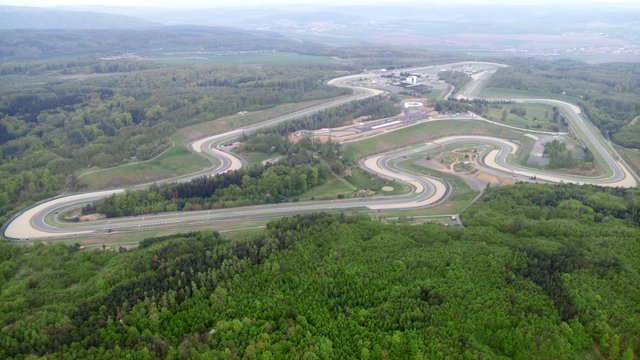 Masaryk circuit, source: Wikimedia Commons
Czech racers
Jakub Kornfeil placed ninth in the Moto3 Grand Prix of the Czech Republic for road motorcycles and thus did not follow up on the third place at the Masaryk Circuit last year.
His teammate Filip Salač fell right at the exit of the first curve and did not finish the race.
Karel Abraham did not reach points in the royal MotoGP when he finished nineteenth.
Results
MotoGP
Márquez (Esp./Honda)
Dovizioso (It./Ducati) -2,452,
Miller (Austr./Ducati) -3,497
...
19 Abraham (ČR/Ducati) -44,296
Moto2
Á. Márquez (Esp./Kalex)
Di Giannantonio (It./Speed Up) -3,018
Bastianini (It./Kalex) -4,158
Moto3
Canet (Esp./KTM)
Dalla Porta (It.Honda) -0,159
Arbolino (It./Honda) -0,217
...
9 Kornfeil (ČR/KTM) -1,063
...
Salač (ČR/KTM) did not finish
---
Jednou ročně se Brno stane sportovním centrem celého motocyklového světa. Každý srpen přichází na Masarykův okruh stovky tisíc návštěvníků Moto GP, kteří se těší na Rossiho, Marqueze ale i na české závodníky Karla Abrahama nebo Jakuba Kornfeila.
Každoročně se spekuluje, zda prodloužit organizaci této události a já za sebe mohu říci, že jsem rád že tato akce neskončila kvůli pletichům pár politiků a má svoje zastání nadále. Přináší to nejenom peníze do státní kasy v podobě daní, ale také prestiž nejen pro město Brno, ale pro celou Českou republiku. A to nejen v rámci motoristického světa.
Bratři Marquezové brali zlato
Hlavní závod MotoGP vyhrál světový šampion Marc Marquez na Hondě a v nejvyšší třídě MotoGP získal svoje jubilejní 50. vítězství. Zároveň to bylo jeho šesté vítězství sezóny, které navíc zvládnul stylem start-cíl.
Závod třídy Moto2 získal podobným způsobem jeho mladší bratr Álex Marquez. Také on je průběžně prvním jezdcem třídy Moto2.
Závod Moto3 vyhrál další španělský jezdec Arón Canet.
Čeští závodníci
Jakub Kornfeil se umístil na devátém místě v třídě Moto3, což bylo nejlepší umístění našich. Karel Abraham dojel v královské třídě MotoGP až na devatenáctém místě a Filip Salač v Moto3 vůbec nedojel.