I feel that today's time is really fast. It's time to exercise in the afternoon. My exercise is weight-bearing squat. I'm doing weight-bearing squats every day. Squatting is the "king of strength", which can always make my body full of energy in a short time.
After entering October, my exercise volume has directly increased to 700, which is a challenge for me to build a strong body through a lot of exercise.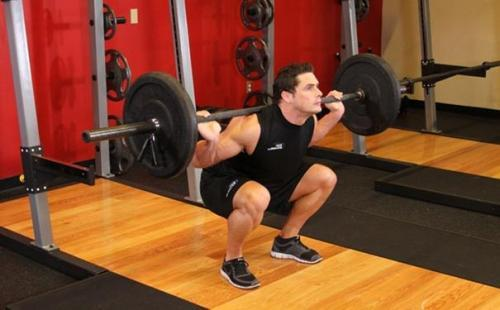 But the reality is always so backbone, 700 load squat I carried out for a month, but at the end of the month in such a amount of exercise, I did not sweat. In this case, you can only increase the amount of exercise. Today's amount of exercise is 800 weight-bearing squats.
It is estimated that the amount of exercise in the afternoons will rise to 800, which is easier to sweat and generate heat to burn calories in the body.
In fact, it's a very good thing for me to improve the amount of exercise, so that I can exercise better. I want my lower body to be full of muscles, I want to have hips, although I have them.
But it's not enough, muscles can be more shaped, hips can be more warped.
However, after a large number of weight-bearing squats, the most practical thing is that the body is getting healthier and healthier, which is the original intention of sports. Don't forget the original intention when you do anything. If you forget the original intention, you will go to another road.
Come on tomorrow morning, go!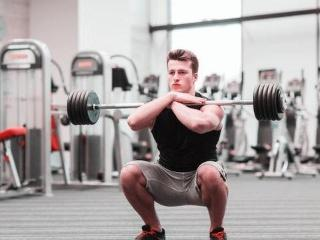 感觉今天时间过得真快,到了下午时分就属于运动的时间了,我的运动是负重深蹲。我每天都在进行负重深蹲,深蹲运动为"力量之王",总是可以在很短的时间内让身体充满能量。
进入10月份之后我的运动量直接提升到了700下,这是我对自己的一种挑战,通过大量的运动来造就强壮的身体。
但现实总是那么骨干,700下负重深蹲我进行了一个月,可是到了月底在进行这样的运动量的时候竟然不会出汗。对于这样的情况只能增加运动量,今天的运动量为800下负重深蹲。
估计以后下午的运动量都会上升至800下,这样的运动量更容易出汗,更容易产生热量燃烧身体内的卡路里。
其实运动量的提升对我来说是一件非常好的事,这样可以更好地锻炼身体。我想要下半身都是肌肉,我想要翘臀,虽然我都有了。但这还不够,肌肉可以更有型,臀部可以更翘。
不过进行大量的负重深蹲后,最切实际的应该是身体越来越健康了,这正是体育运动的初衷。做任何事都不能忘记初衷,如果忘记了初衷,那么就会走向另一条道路。
明早继续加油,Go!
---