Friends who love sports should know that sports can be divided into aerobic sports and anaerobic sports. The most representative sport in aerobic sports is running, which appears in various forms.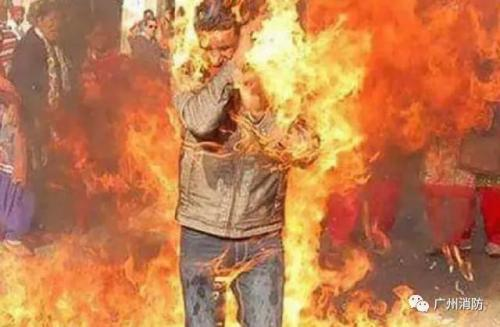 Today, the sports I said really reflect the sports fanaticism. This sport is a "race in the fire", which is a competitive sport in the running sport.
"Fire in the middle race" is very simple, but the contestants participating in this race really want to be with the fire, because the competition way is: the contestants need to catch fire on their bodies, then run, run the farthest victory.
This competition is different from the ordinary running competition. The "running in the fire" competition is more about who runs far than who can reach the end first. After all, players are on fire. They will ignite and burn themselves at any time. They will be in danger of life at any time.
The farthest runner's clothes are almost burnt to the ground, and the smell of "roast suckling pig" can be smelled far away.
However, for the sake of safety, firefighters accompanied the whole process, and firefighters always prepared to put out the fire with fire hydrants. It's like a movie, but it's very real.
It takes a lot of courage to participate in this competition. The whole process may be scorched. Thrill and stimulation are everywhere in this sport.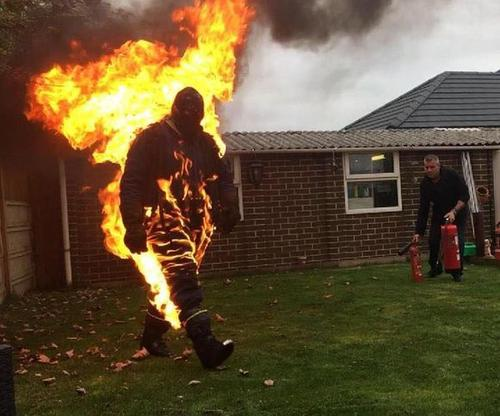 热爱体育运动的朋友应该都知道体育运动分为【有氧运动&无氧运动】,在有氧运动中最具代表性的运动是"跑步运动",而跑步运动又以各种各样的形式出现。
今天我所说的体育运动真的体现出了体育的狂热,这项运动是"火中跑比赛",这是一项跑运动中的竞技类运动。
"火中跑比赛"非常简单,只不过参与该项比赛的选手真的要与火为伴,因为比赛方式是:参赛选手需要身上着火,然后跑,跑最远的胜利。
这项比赛区别于普通的跑步比赛,"火中跑"比赛比的是谁跑的远,而不是谁能够最先到达终点。毕竟选手身上可是着火的,随时都会引火自焚,随时都会有生命危险。
跑的最远的人衣服差不多被烧得所剩无几了,在很远的地方都能闻到"烤乳猪"的气味。
不过为了安全起见,整个过程中都有消防员陪伴,消防员时刻拿着消防栓准备灭火。这就好比一场电影大戏,只不过这却是非常真实的。
参加这项比赛真的需要十足的勇气,整个过程都有可能被烤焦,惊险与刺激在该项运动中真的是无处不在。
---