Since Newton discovered gravitation, people know that all matter on the earth is attracted by gravitation, which also ensures that human beings can live safely on the earth's surface.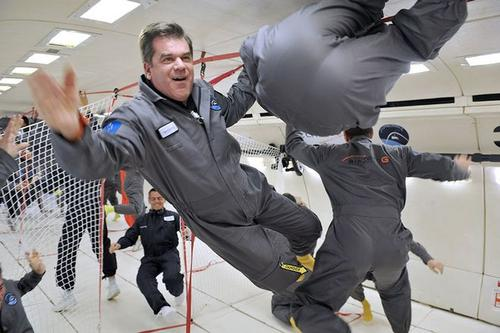 But the word "weightlessness" is related to outer space in a sense. Because outer space has no oxygen and no gravity, it creates the phenomenon of weightlessness.
Human beings are always marching towards the unknown field, exploring the unknown possibility of that kind. In order to make astronauts better adapt to the weightlessness environment in outer space, space engineers invented the weightlessness airplane.
When an astronaut is in a weightless airplane, the weightless airplane will fly in a parabola to form a weightless environment. In weightlessness environment, astronauts can carry out various directional movements, such as eating, drinking water and somersault.
Weightlessness training is a process that every qualified astronaut must go through. Only by simulating the weightlessness environment in the outer sky and training continuously, can we better explore outer space.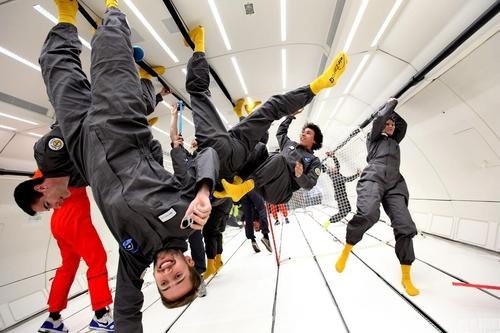 But weightlessness is not just for the great astronauts. As ordinary people, we can also participate in weightlessness and experience the feeling of floating in the air.
It is very interesting to play some sports in weightless environment, such as badminton and football. When an object is stressed in weightless environment, its velocity will be very slow, but this kind of motion will be maintained if it is not prevented by external force.
It is very interesting to drink water in weightless environment. Water will not fall because of the gravity of the earth, but will float in the air. And all you have to do is suck it with your mouth. It's going to be great.
Human beings are always willing to try and challenge new things. The emergence of weightlessness just satisfies people's psychology.
自从牛顿发现了万有引力之后,人们便知道地球上所有物质都被地心引力所吸引着,这也保证了人类可以安全的在地表生存。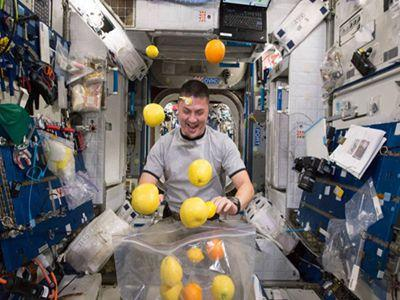 但"失重"一词从某种意义上来说是和外太空有关,外太空因为没有氧气也没有引力,所以造就了失重这一现象。
人类总是不断地朝着未知的领域进发,探索着那种种的未知可能。为了能够让航天员更好地适应外太空的失重环境,于是航天工程师们发明了失重飞机。
当航天员在失重飞机里的时候,失重飞机会以抛物线飞行,以此形成失重环境。在失重环境里,航天员可以进行各种各样的定向运动,比如吃饭,喝水,翻跟斗。
失重运动的训练是每一位合格的航天员都必须经历的过程,唯有通过模拟外天空的失重环境,不断地训练,才能更好地探索外太空。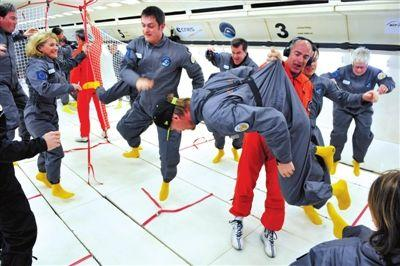 但失重运动并非仅仅属于伟大的航天员们,作为普通人的我们也可以参与到失重运动中,体验漂浮在空中的感受。
在失重环境里进行一些体育运动是非常有趣的,比如打羽毛球,踢足球。当物体在失重环境下受力后其运动速度会非常缓慢,但这种运动如果没有在外力的阻止下会一直保持下去。
在失重环境下喝水是非常有趣的,水不会因为地球引力的缘故落下去,而是会漂浮在空中。而你要做的就是用嘴去吸就好,感觉会非常得棒。
人类总是愿意尝试并挑战新鲜的事物,失重运动的出现正好满足了人们的这一心理。
---