In the military, gun plays a very important role, especially in the period when the military technology is not very developed, gun plays an important role in the battlefield.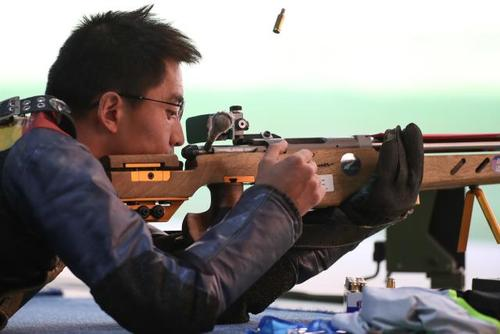 In October 2019, Wuhan City, Hubei Province, China launched the 7th World Armyman's games, referred to as "five military events". Among the five military events, the first one is "200m standard rifle shooting". The guns used in the competition are 200m large caliber military standard rifles.
The 200m standard rifle shooting is divided into two sub items
Accurate shooting [10 bullets in 10 minutes]
Speed shooting [10 bullets in 1 minute]
The 7th world soldier sports 200m standard rifle shooting competition has excellent soldiers from all over the world. In the aspect of rifle shooting, competitors from all countries have very strong strength, and the whole game is "fighting".
The accuracy shooting of 200m standard rifle is medium in difficulty. There are many factors that will affect the accuracy of shooting. For example: heartbeat, wind direction, wind force, gun accuracy, etc.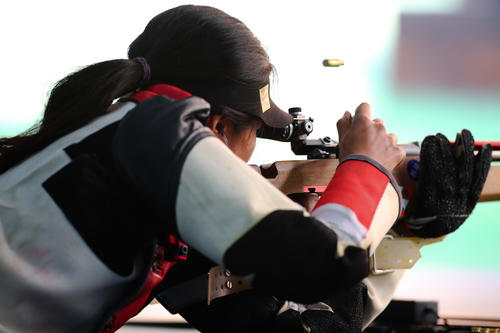 Although the speed of bullet flying is very fast, as long as there is a little influence of external factors, it will affect the accuracy of shooting. Especially in the battlefield, every bullet is very important, especially for those snipers in disguise.
200m standard rifle speed shooting, which is a little more difficult. Although it's speed shooting, but the final result of the game is mainly the accuracy of shooting. If 10 rounds can all appear with the score of 10 rings, it will be very amazing.
Speed shooting is a test of a gunner's ability of reaction and thinking. The gunner must determine the wind direction and speed in the shortest time, and be calm and stable. Because a lot of factors that don't seem very obvious will directly affect the results of the competition, just like the intensity of the heartbeat.
The 200m standard rifle shooting of the 7th World Armyman's games is very wonderful, among which, the Chinese champion, the Russian runner up and the Korean runner up.
在军事中,枪具有着非常重要的作用,尤其是在军事技术不是很发达的时期,枪支在战场中有着至关重要的作用。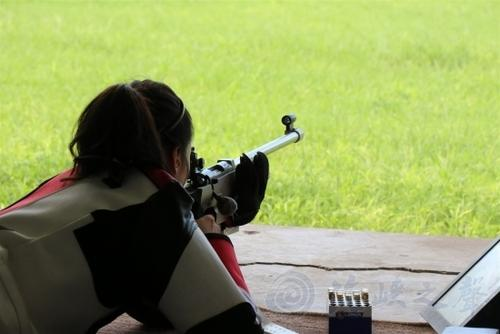 2019年10月,中国湖北省武汉市展开了第七届世界军人运动会,简称"军事五项"。而在军事五项运动中,第一大项便是"200米标准步枪射击",比赛所使用的枪支为200米大口径军用标准步枪。
200米标准步枪射击共分为两个小项
精准射击【10分钟10发子弹】
速度射击【1分钟10发子弹】
第七届世界军人运动200米标准步枪射击比赛有来自世界各个国家优秀的军人参加。在步枪射击方面,各个国家的参赛选手都有着非常强大的实力,整场比赛玩的就是"火拼"。
200米标准步枪精准射击在难度方面算中等,射击时有很多的因素都会影响到射击的精准度。例如:心跳、风向、风力、枪支的精准度等。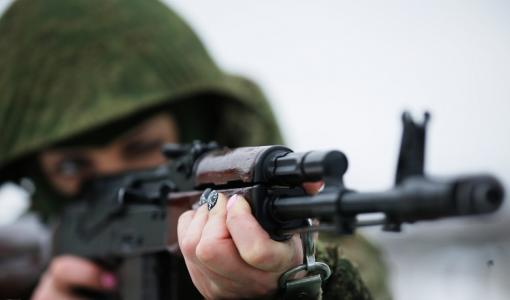 子弹飞行的速度虽然非常快,但只要有一点外部因素的影响,都会影响射击的精准程度。尤其是在战场上,每发子弹都很重要,尤其是对那些伪装起来的狙击手。
200米标准步枪速度射击,这在难度上稍微较大。虽然是速度射击,但比赛的最终结果还是以射击的精准度为主,如果10发子弹都能够以10环的成绩出现,那将会是非常了不起的。
速度射击非常考验一个枪手的反应能力和思考能力,枪手必须在最短时间内判定风向,风速,并且沉着稳定。因为很多往往看起来并不是很起眼的因素会直接影响到比赛成绩,就好比心跳的剧烈程度。
第七届世界军人运动会200米标准步枪射击非常的精彩,其中,中国冠军,俄罗斯亚军,朝鲜季军。
---