"Life lies in sports". Sports involve a wide range of fields. Sports are not divided between you and me. In the life of soldiers, sports are everywhere. The standard to truly reflect whether a soldier is qualified is "military five".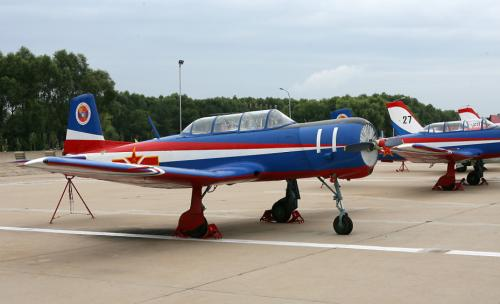 Today we are going to talk about the "Flying Competition" in the military pentathlon. I personally like airplanes very much, especially fighter planes, such as China's j-20 fighter. The j-20 fighter is not only cool in appearance, but also well-equipped, accurate in attack and has a very good deterrent force.
But in terms of military pentathlon, the aircraft used by each country in the competition is different. The aircraft used by the Chinese team is the [August 1st primary education-6 aircraft].
To put it simply, the plane used by the Chinese team to participate in the five military events is China's standard "Trainer".
The trainer is usually used for soldiers to learn and master the driving of fighters. It has a small body and can be flexible in the air. The trainer in the military pentathlon is similar to the World War II bomber, but its configuration and fuselage are far better than before.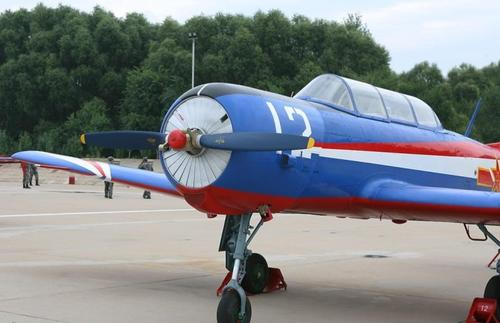 On October 19, 2019, the 7th world military games was held in Wuhan, Hubei Province, China, with pilots from all countries participating in the flight competition.
The flying competition in the military pentathlon can be compared to the cross-country rally in the sky, but the final winner or loser is the total score of the competitors, and the winner with more scores will win. The weather was good and the visibility was very clear.
After the start of the competition, the pilots, with their superb driving skills, chase each other and never give up. The joy of the whole flight competition is that every pilot enjoys the whole process and they like to embrace the sky.
In 2019, Liao Weihua, a Chinese pilot, won the championship with 3500 points.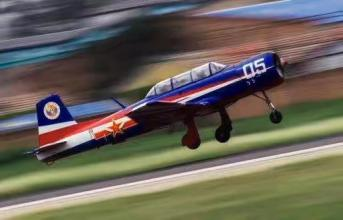 "生命在于运动",体育运动涉及的领域非常的广。体育运动也不分你我,在军人的生命里,运动是无处不在的,真正体现一名军人是否合格的标准是"军事五项"。
而今天所要说的是军事五项中的"飞行比赛"。我个人非常喜欢飞机,尤其是战斗机,例如中国的歼20战斗机。歼20战斗机不仅外形炫酷,而且装备精良,打击精准,拥有非常好的震慑力。
但从军事五项方面来说,每个国家参赛时用的飞机都不一样,中国队使用的飞机为【八一初教-6型飞机】。说句简单点的就是,中国队参加军事五项所使用的飞机为中国标准的"教练机"。
教练机通常用于军人学习并熟练战斗机的驾驶,教练机拥有小巧的机身,可以在空中灵活多变。军事五项飞行比赛中的教练机类似于二战时期的轰战机,但无论是配置方面还是机身方面都远胜从前。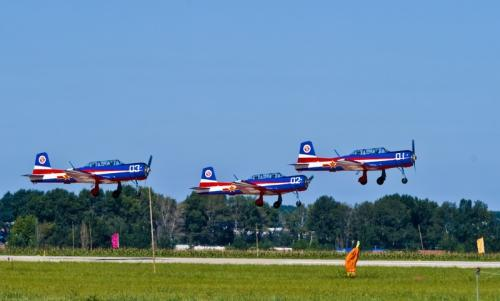 2019年10月19日,第七届世界军人运动会在中国湖北省武汉市召开,有来自世界各个国家的飞行员参与飞行比赛。
军事五项中的飞行比赛可以比作天空中的越野拉力赛,但最后谁胜谁负是以比赛选手的得分总数为主,得分多者获胜。当时比赛的天气良好,空中能见度非常清晰。
比赛开始后,飞行员们凭借着自己高超的驾驶技术你追我赶,不分胜负不罢休。整场飞行比赛乐在其中的是每一位飞行员,他们享受整个过程,他们喜欢拥抱天空。
2019年飞行比赛的冠军是中国飞行员廖伟华,以3500分夺得本届飞行冠军。
---