In the military war, grenades are necessary for every regiment, even for every squad. The grenade has a very good effect on the enemy's long-distance attack on the battlefield, which is very helpful to frighten the enemy.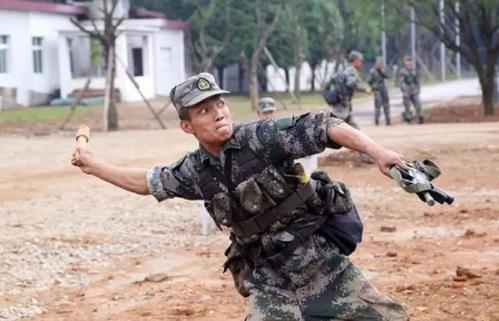 Grenades can be divided into offensive and defensive types. Generally, the range of attack grenades is relatively small, usually 4.5-6 meters. The range of the defensive grenade can reach 26 meters, and its killing power is also very large.
In order to attack the enemy from a long distance, the grenade hand needs to throw the grenade precisely to the enemy's area. There is a saying in the Chinese Army: "be prepared for danger". In order to be able to better throw grenades, soldiers will carry out a lot of throwing exercises, and military competitions will be held in various military regions and even in the world.
In October 2019, Wuhan City, China launched the seventh world military games, with the participation of excellent soldiers from all countries in the world. The number of participants reached several hundred thousand. In the military competition, grenade throwing has also become a highlight of the competition.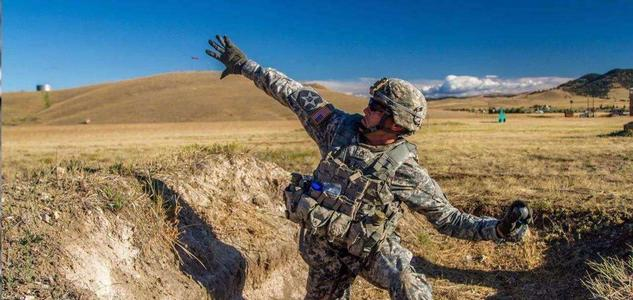 Because of its small size, high lethality, and easy to carry, grenades are very popular with soldiers all over the world. In military competition, grenade throwing is a military communication with "gunpowder flavor".
In the grenade throwing competition, if the throwing distance of soldiers reaches 60-70 meters,
then it is very good. But as soldiers, they have a momentum in their hearts. Some soldiers threw 102 meters of grenades.
Grenade throwing can be regarded as a shot put in normal sports, but the difference is that grenade throwing pays great attention to distance and accuracy, and requires over shoulder.
I hope that all kinds of military competitions will only appear in the form of sports and positive energy, not in the battlefield. The world needs long-term and stable peace, not war.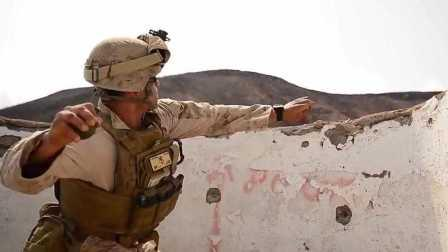 在军事战争中,手榴弹是每个团,乃至班都需必备的。手榴弹在战场上对于敌人进行远距离打击有着非常好的效果,非常有助于震慑敌人。
手榴弹分为进攻型和防御性,通常进攻型的手榴弹杀伤范围较小,通常为4.5-6米。而防御型的手榴弹的杀伤范围则可以达到26米,杀伤威力也非常大。
为了对敌人进行远距离打击,手榴弹手需要将手榴弹精准的扔到敌人所在区域。在中国部队里有这样一句话——"有备无患",为了能够更好地投掷手榴弹,士兵们都会进行大量的投掷练习,各大军区乃至国际上都会举办一些军事比赛。
2019年10月,中国武汉市展开了第七届世界军人运动会,有来自世界各个国家的优秀军人参与。参与人数达到几十万,在军事比赛中,投掷手榴弹也成了比赛的一大亮点。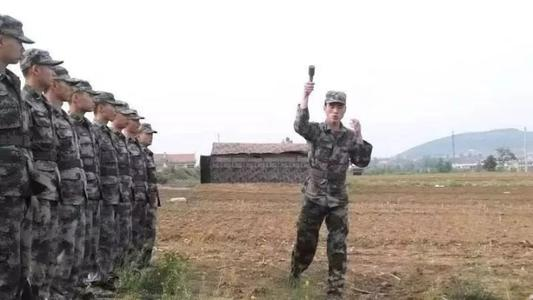 手榴弹因为体积小,杀伤力大,更便于随身携带,深受各国军人喜爱。而在军事比赛中,投掷手榴弹是一场具有"火药味"的军事交流。
在投掷手榴弹的比赛中,如果士兵的投掷距离达到60-70米,那么已经算非常优秀的了。但作为军人的他们心中就有一股冲劲,有的军人在投掷手榴弹的时候投掷出了102米的惊人成绩。
投手榴弹可以看做是常规运动项目中的铅球运动,但不同之处在于投掷手榴弹非常注意距离和精准度,而且要求过肩。
我希望各式各样的军事竞技比赛只是以体育运动和正能量的形式出现,而不是出现在战场之上,世界需要长久稳定的和平,而不是战争。
---