Human is a magical species, always willing to challenge themselves, challenge all kinds of difficulties. In sports, the human challenge has never stopped.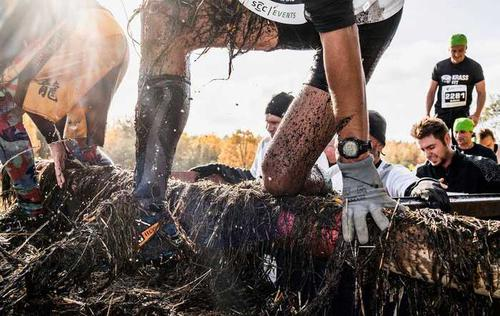 In sports, running belongs to aerobic sports, which appears in various forms. The common running sports are long run and short run, and the most interesting one is obstacle run.
In England and Spain, there is a very challenging obstacle race - mud obstacle race. The track of mud obstacle running is set in the mud. The players need to run in the mud, then cross many obstacles, and finally reach the end.
Mud obstacle running is really very challenging. Running in mud is either very slippery or very resistant. This kind of running environment can be said to be very harsh, and the more challenging aspect is the obstacles along the way.
Some obstacles are tall wooden fences, some need to swim in very muddy mud, some need to crawl forward. Anyway, in the whole process, the competitors are rolling and running.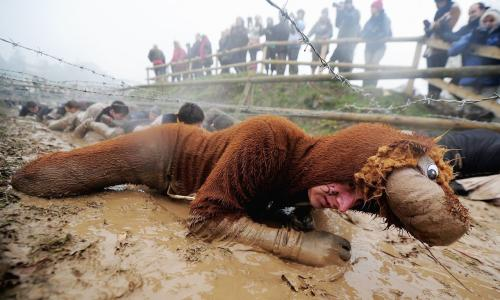 Although you can get to the finish line just by crossing the obstacles, the whole game is not so simple. Deep mud is always trying to make you unable to move forward, or slide to, or sink into it.
In order to complete the whole competition smoothly, the contestants need to have full physical strength and hard-working spirit. It's impossible to say that after the whole match, most of the competitors are not himself, but a "clay man".
Although the mud running is very challenging, it has attracted the participation of all over the world. They didn't find it hard to participate in the obstacle race, but enjoyed it as if they were
participating in a carnival on the mud.
Will you take part in the mud running? It's going to be a mud carnival.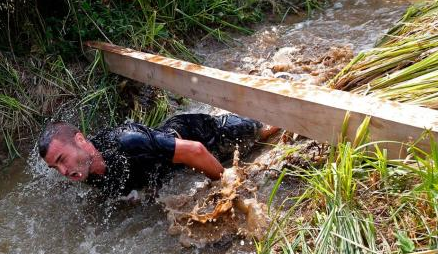 人类是一种神奇的物种,总是愿意挑战自我,挑战各种各样的困难。而在体育运动方面,人类的挑战也从未停止过。
在体育运动方面,跑步运动属于有氧运动,跑步运动以各种各样的形式出现。常见的跑步运动有长跑和短跑,而在跑步运动中最有意思的莫过于障碍跑。
在英国和西班牙有着一种非常具有挑战性的障碍跑——泥地障碍跑。泥地障碍跑的赛道是设在泥地之中的,选手们需要在泥地中奔跑,然后越过重重障碍物,最后抵达终点。
泥地障碍跑真的非常具有挑战性,在泥地里跑要不很滑,要不阻力很大。这样的跑步环境可以说非常的严酷,更有挑战性的方面还是一路上的障碍物。
有的障碍物是高大的木栏,有的障碍物是需要在非常浑浊的淤泥里潜泳过去,有的账物需要匍匐前进。反正整个过程中,参赛选手都是连滚带爬带跑的前进的。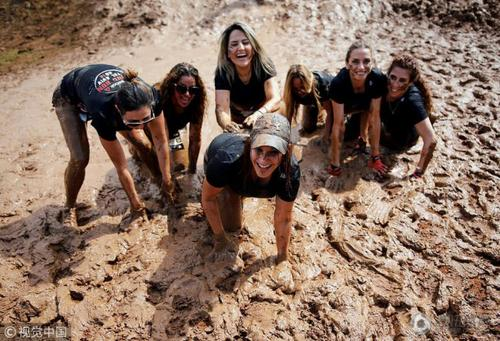 虽说只要穿越障碍物就可以抵达终点,但整场比赛可没那么简单。深深地淤泥总是想尽各种办法让你无法前进,要不滑到,要不被深陷其中。
想要顺利地完成整场比赛,参赛选手需要有着充分的体力以及吃苦耐劳的精神。说不准整场比赛下来,大多数比赛选手已经不是他自己了,而是一个"泥人"。
泥地障碍跑虽然非常具有挑战性,但却吸引了世界各地的参与。他们参与这场障碍跑比赛,并没有觉得多么艰难,而是乐在其中,犹如在参加一场泥地之上的狂欢派对。
泥地障碍跑你会参与吗。这也会是你是泥地狂欢派对。
---