As we all know, sports are usually divided into two categories, one is anaerobic sports, the other is aerobic sports. When it comes to aerobic exercise, many people think of running, which is also the most popular sport.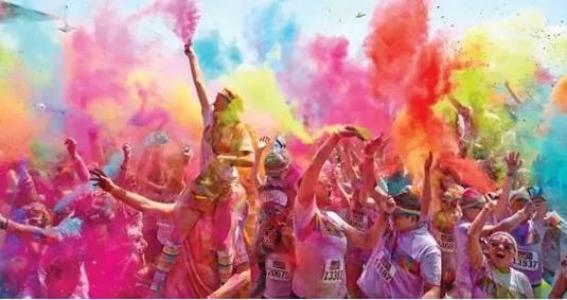 Running is also divided into long run and short run. Long run stresses endurance and short run stresses explosive force. But in real life, jogging is the best sport, because jogging is better for the heart.
In running, there is a kind of running different from ordinary running. Ordinary running is really boring without music. However, there is no so-called dullness in this kind of running.
Color running, a sport from the United States, has a relatively short development time, but it is the happiest running sport in the world.
Color running is a long-distance running, but it's a short-distance running. The athletes participating in the color race need to wear white T-shirt, and then they will pass through different color powder stations in the whole running movement, and the runners will welcome the color powder.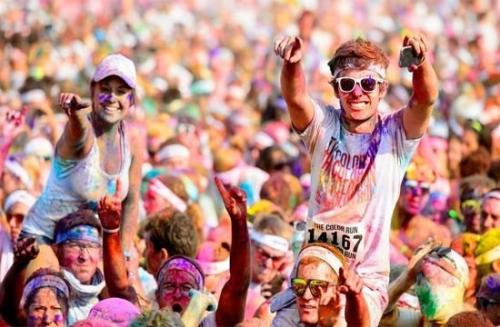 Especially when the color powder is sprinkled into the sky, this time is the most beautiful and the happiest. When the color powder falls, the athletes wearing white T-shirts will be covered with all kinds of powder.
Some people think this kind of sport pollutes the environment, but it is a very green sport, because the powder used is made of corn. The reason why these powders are green is that they can be decomposed by nature and will not pollute the environment.
It is a real enjoyment to participate in color running. Although color running is a competitive sport, the participants are enjoying the whole process. Color running is like a sports carnival, colorful and full of vitality.
众所周知,体育运动通常分为两大类,一类是无氧运动,另一类是有氧运动。提到有氧运动,很多人都会想到跑步运动,跑步运动也是参与人数最多的体育运动。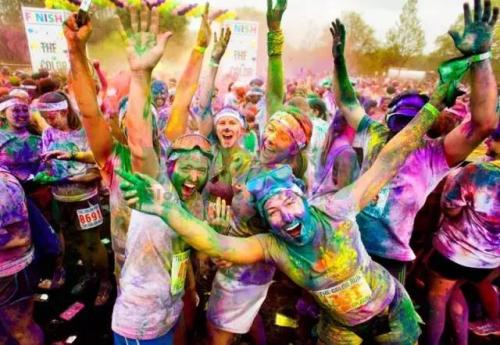 跑步运动也分为长跑和短跑,长跑讲究耐力,短跑讲究爆发力。但实际生活中的跑步运动还是以慢跑为主最好,因为慢跑对心脏比较好。
在跑步运动中,有一种跑步运动区别于普通跑步运动,普通的跑步运动如果没有音乐陪伴的话真的挺枯燥的。但是,我所要说的这类跑步运动完全不存在所谓的枯燥。
彩色跑,这是一种源自美国的体育运动,该项运动发展的时间比较短,但却是全世界最快乐的跑步运动。
彩色跑全长五公里,在跑步运动中属于长跑了,但算是短距离的长跑了。参与赛色跑的运动员需要穿着白色T恤,然后在整个跑步运动中会经过不同的彩色粉末站,跑步运动员会迎来彩色的粉末。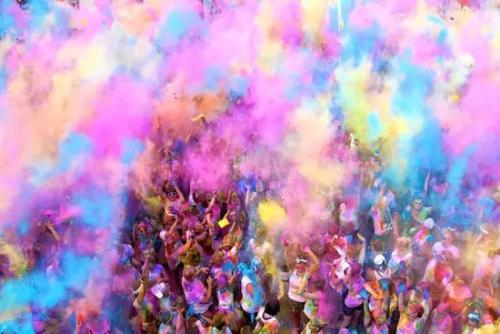 特别是当彩色粉末洒向天空的那一刻,这个时候是最美的,也是最快乐。当彩色粉末落下的时候,身着白色T恤的运动员身上会沾满各色各样的粉末。
有些人会觉得这种运动污染环境,但这却是一项非常绿色的运动,因为所使用的粉末均为玉米做成。这些粉末之所以绿色,是因为这些粉末是可以被大自然所分解的,并不会对环境造成污染。
参与彩色跑是一种实实在在的享受,虽然彩色跑是竞技类运动,但参与的人却是在享受整个过程。彩色跑就好比一场体育运动地狂欢派对,五彩缤纷,充满活力。
---