Splinterlands Journal: Skeletal Warrior is a champion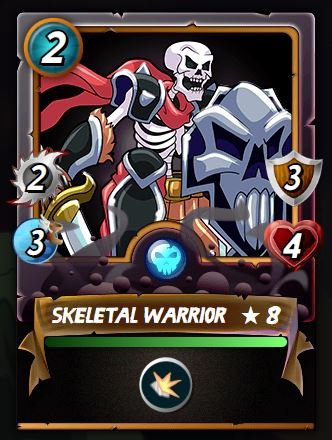 Two mana! Two!!!
For all the bang that the Skeletal Warrior brings, his mana cost is what truly sets him apart.
At max level, the SW is able to deter an opponent in most instances at least two hits and often much more thanks to that powerful shield. Although susceptible to magic attacks, the SW can often serve as an incredibly efficient buffer between your tank and your soft interior monsters.
Its unfortunate that he doesnt attract sniping attacks or dish out damage, but in game formats where you suspect more melee and ranged will be used, the SW is a very deceptively deadly monster to use based on efficiency gains alone.