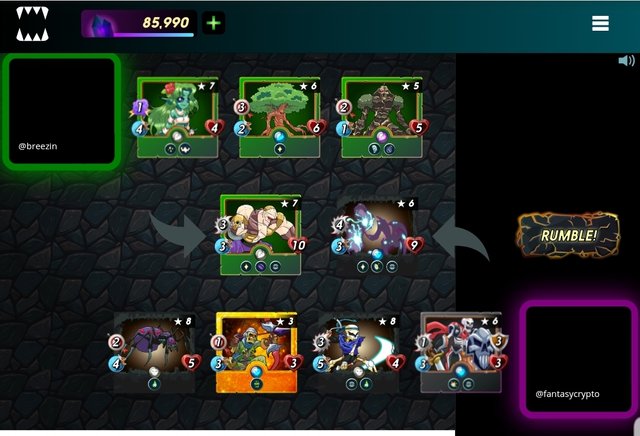 Well that was a fun draw if I ever saw one against @breezin:
https://steemmonsters.com?p=battle&id=3651a550d15f6794b04521478172e31e585832f7&ref=fantasycrypto
Haha, poison kept the Earth Elemental in check from healing all the way back up.
It is funny how little moments like these you almost hope for the more rare draw and tied game than actually winning. It's like watching the planets align for that rare moment in time throughout the known universe when everything had to be absolutely perfect to create the unexpected event.