Splinterlands Journal: That Twisted Jester
A card review for the Twisted Jester at max level.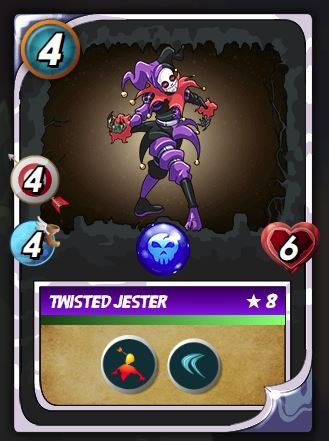 One of the more overlooked monsters to use, the TJ offers a nice combination of offensive punch and defensive prowess to be useful in most situations.
Its ranged attack allows him to often attack without consequence, but his most important characteristic is his Snipe capability. Paired most effectively with the Centaur, the TJ can easily chew up the enemy's interior with the much needed 1-2 punch of a secondary sniper.
But what also makes the TJ so lethal is his ability to prolong the defense. With Evade, a respectable 4 speed, and 6 HP, the TJ can help prolong a frontal assualt and provide an effective opposition to enemy snipers.
I highly prefer using the TJ as a 3rd position monster for his defensive attributes.