Splinterlands Journal: Weak Magic Means Carrying A Heavy Shield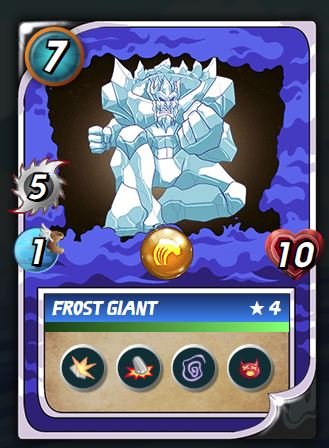 Although often ignored, the Frost Giant can usually justify his heavy mana cost. Even with the introduction of more monsters that can serve as cheaper alternatives for the 'Slow' ability, Frost Giant still has plenty to offer in terms of a heavy-handed assault and defense.
In my last battle, I felt compelled to use him because of the 'Weak Magic' game format. This only negates the one real downside of the Frost Giant found in weak magic attack protection. With this factor not in play, it only made sense to optimize as many shielded monsters on the front of my team.
Watch an example of this in my recent match below against @shoganaii:
https://steemmonsters.com?p=battle&id=01acbbe61eb55ea651daf75639c72eca47a0f3f1&ref=fantasycrypto