Hi Steemit Friends,
It has been 2 weeks since my last post. Things have been a bit off track but still have some time to play Splinterlands. Thinking that it has been a while since I purchased an orb, took the opportunity of returning after a break to buy some. Maybe lady luck will be on my side.
The first orb was a success. 1 legendary! Then I bought another 1 and again another legendary!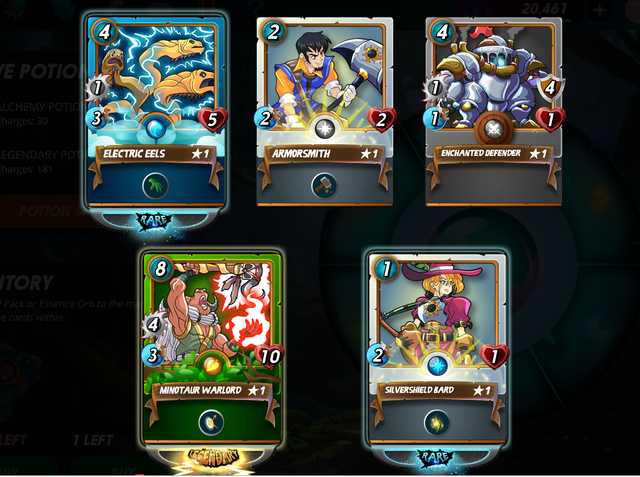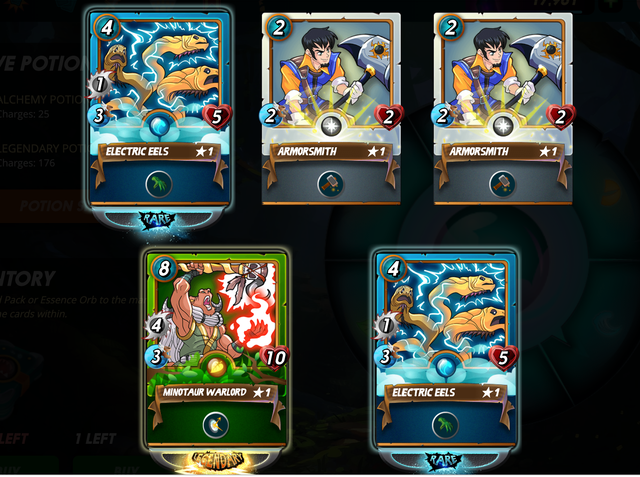 I bought another orb just to make sure my luck is still there. A gold card! What are the chances? I decided to buy 1 more to see but they were normal ones. Not a bad haul after all. I noticed from the latest update we can now buy beta packs with DEC. Maybe I will try to get one or two later to test it out.