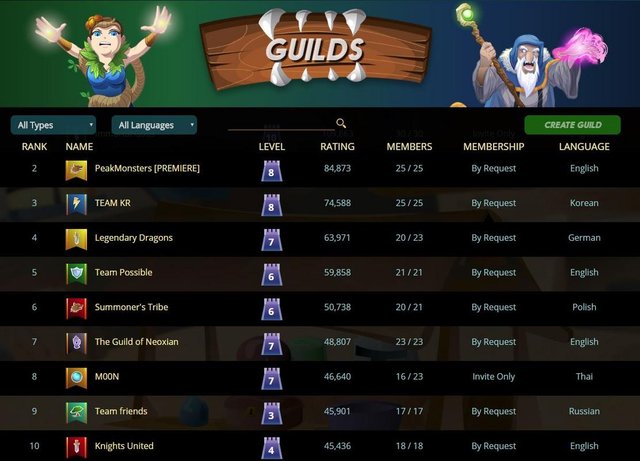 Congratulations, Knights!!
Knights United, the guild you have collectively created in your participation, has now officially joined the Top 10 ranked guilds!
We have effectively climbed the leadership ladder to snatch 10th place. This is an accomplishment that is only further highlighted by the fact that we only have 18 members contrasted against most of our peer guilds in this upper tier of ours.
What this undoubtedly means is that we need to keep on grinding out some contributions to keep adding to our ranks. This is only more so the case now that we have finally maxed out our membership.
Press on, brothers & sisters, and lets get that Guild Hall construction on so that others can join our ranks. Onwards!
---
Thank you to our current membership:
@photohunt
@fantasycrypto
@hotbit
@therentaltest
@bringo
@vlemon
@ponte79
@acidmaster
@chrisroberts
@nellik
@brasan
@colovhis
@gamingchimp
@karenmckersie
@bountywolf
@kryptomario
@criptoanarquista
@whatageek