Hi there,
I seriously don't how should i start this post. This week is very very much thrilling, special for me. So many happening such as a big festival, big investment in splinterlands, very big loan, my first #Alpha tournament win umm not win i took 2nd place but with limited alpha cards, i managed to make it to 2nd place that is something for me :P
My first Quest Reward Cards with #EarthSplinter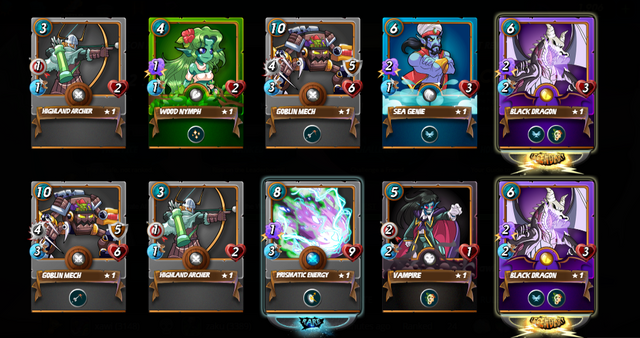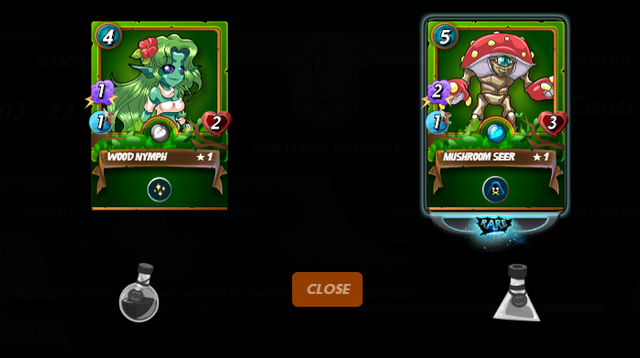 I was so excited i got 2 black dragons because dragons are dragons ;) sure this quest was amazing.
My Second Quest with Life Splinter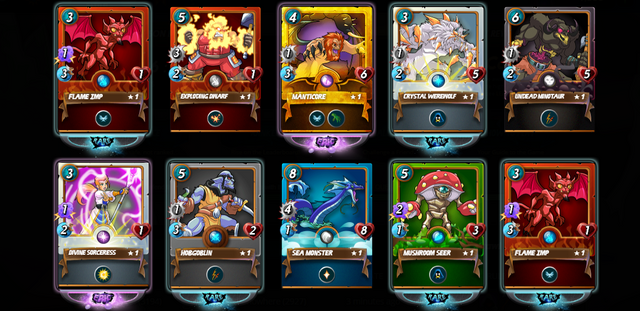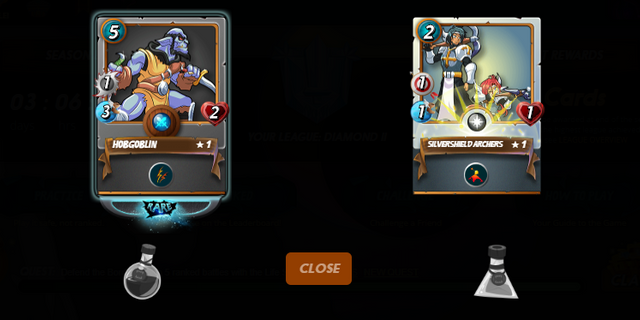 Yaay got Gold Foil Epic. And 1 simple epic so this gold foil epic made my day XD
My investment in Splinterlands
well, i am going to share bit by bit in my every post about my investment. Right now the main story is as i have mentioned in my previous posts that i am desperately want to upgrade my decks and want to convert them in Alpha so, in order to achieve my goal, i took 1500 steem loan from neoxian sir. God bless him.
Next day someone was selling his alpha deck at cheap rates i took advantage of that opportunity. Thanks to @akomoajong he messaged me and told me about this.
Now i can play alpha tournaments so you can imagine that almost, i have bought all the monsters that i wanted to. Still, i need many uff and it seems sm will kill me
I played my first Alpha tournament and won 2500 Decs.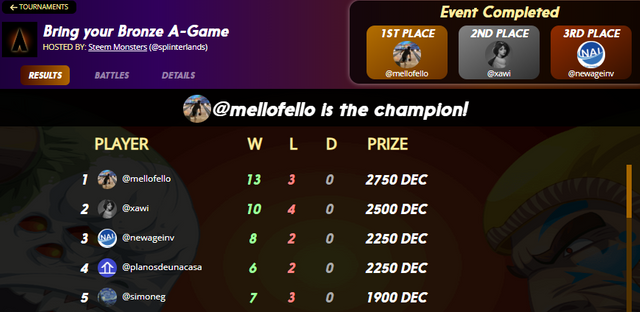 That's all for now see ya :)