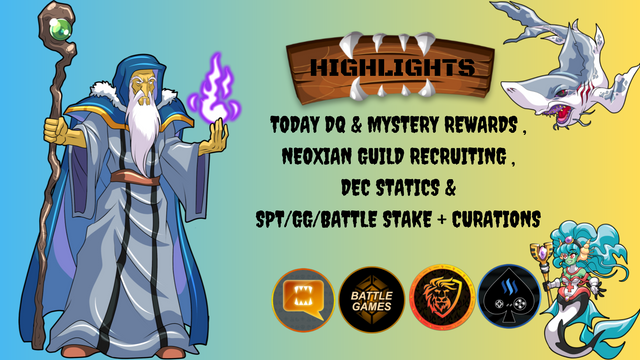 Greetings everyone , here is my another highlights post . Today my quest was WATER Splinter quest , Yeah it's amazingly amazing quest for me . I can complete Water splinter quest so easily and with in a short time , but this season almost coming to end . Only 2 day left for to season end , So how far you gone till now ?? I promoted to DIAMOND I today , hopefully if i play continuously then will go up to Champion I . Let's see how far i can go . Though first come to Mystery Rewards , last 3 days i got only Reward card as Mystery rewards , only one card turn out good from that , a gold foil rare card and others are only normal common . Today i got Orb from Mystery reward , from that orb got 2 rare cards and 3 common card . Now comes to quest reward from today rewards i got one goldfoil common reward cards and bunch of normal common cards , So the day was not so good though .. My mystery potion also end so i need to buy it again but this time it's not 6000 anymore i got 2% discount because of my dliug advantage , so it's now 5880 DEC . 120 DEC saved thanks to Neoxian Guild . Let's see what i got from my quest and mystery rewards ..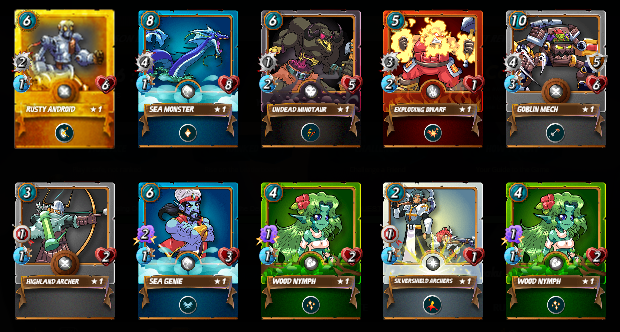 As you can see All common card and only gold foil common card . So in total 945 DEC worth card got from today quest reward , which is approx 5 steem .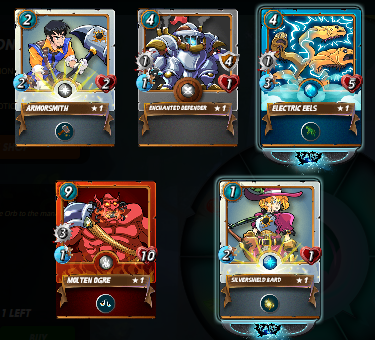 This is my Orb pack that i got from Mystery reward , 3 common promo cards and 2 rare promo cards , total 330 DEC worth cards . So i am going to buy Mystery potions again let's hope next 5 days will be good for me .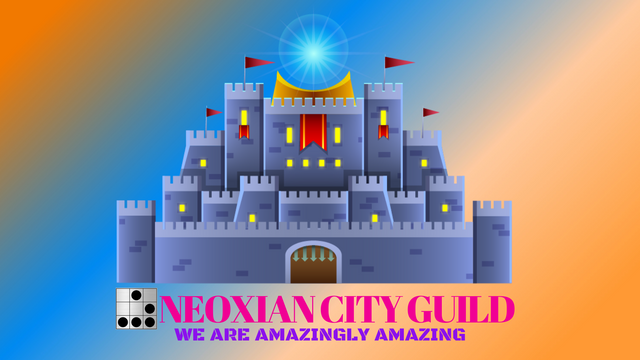 Yeah it's time to talk about our amazingly amazing guild . Our guild hall level right now 7 , we are need to 261k DEC contribute more to level up to level 8 & our quest lodge level now 4 , so we are getting 4% DEC bonus on every ranked game win and 2% discount on every shop buy . We need to complete 75 more quest to level up to level 5 ,So that's require active players . We just booted 2 inactive players from our guild and we got already 1 new guild member , we have one more place on our guild . So , if you want to be part of our guild you can send request to guild . Requirements is pretty simple you have to be active and need to contribute to guild hall regularly .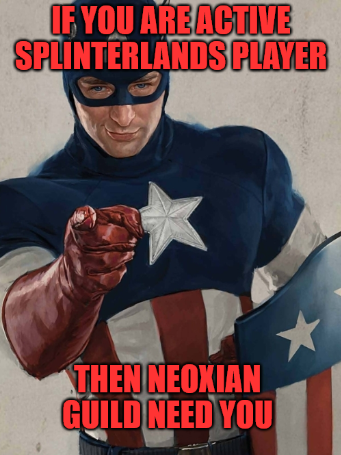 Let's talk about DEC(a.k.a Dark Energy Crystal) Token.
Dark Energy Crystals are the in-game currency token for Steem Monsters. Earn them through gameplay or by sacrificing unworthy cards in your collection, and then use them to buy all sorts of great items in the shop!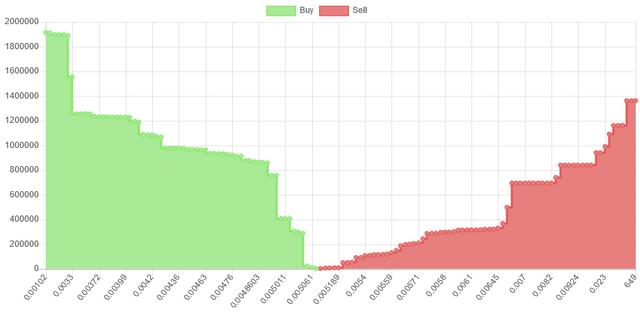 As you can see the buy orders is higher than the sell orders , so it's clear that DEC price increasing day by day . Though DEC trading around 0.005 - 0.00520 STEEM/DEC today , Some swing trades happening and few buying it for guild build up and few for potions . We are waiting for the guild war release i hope that will make the market more interesting , like buildup the guild building more and make your defense strong who knows ?? .. Btw to me today's DEC 24h volume seems very lower than other day , it is only $634 today . Well i am start buying DEC already bought almost 100k DEC and also have 100k more pending on buy , I hope those orders fills asap . After that i will place more buy orders . As you all know now all tournament that hosting buy steemmonsters prize in DEC , so they using @sm-usd account to buy DEC from market .

Posts that curated by @zaku-spt :

All these posts getting curated from @zaku-spt which have :
| TOKEN | WAS STAKED | NEW STAKE | CURRENT STAKE |
| --- | --- | --- | --- |
| SPT | 221000 | +11000 | 232000 |
| BATTLE | 8753 | +479 | 9232 |
| GG | 1447 | +00 | 1447 |
---
---
---

If you have not joined the fun yet, now would be the perfect time to do so - If you sign up to the game via my ref link by clicking on the banner below, I will send you 30 cards to boost your deck immediately for free - no disadvantages for you at all!

HIDDEN TREASURE : POINT OUT A WEIRD WORD I ADDED IN THIS POST & THE FIRST PERSON WHO WILL FIND OUT IT WILL GET 100 DEC FROM ME.

Steem Monsters Contact Info

Steem Monsters / Splinterlands Blog
Steem Monsters / Splinterlands Website
Steem Monsters / Splinterlands Discord
Steem Monsters / Splinterlands Telegram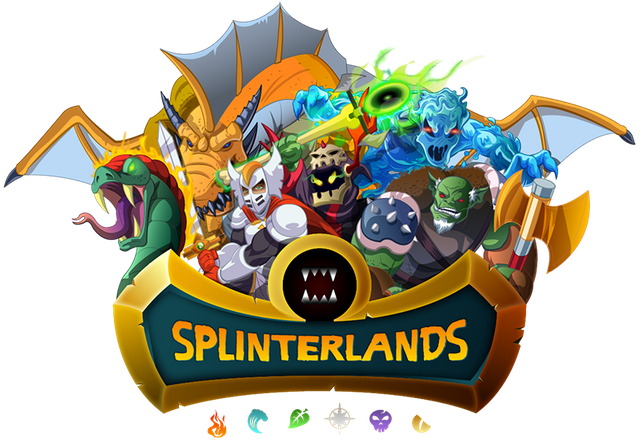 All information, stats, Image collected from Steemmonsters.com & @steemmonsters blog