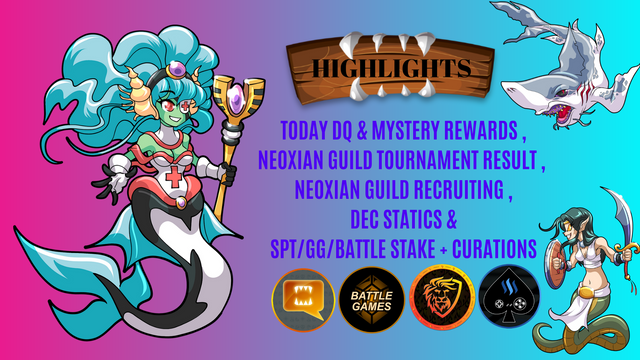 Greetings everyone , I hope everyone enjoying sunday . Today i am come up with my another highlight post , So today the my quest was FIRE splinter quest but i changed it and luckily got WATER splinter quest . Why i am saying luckily ?? because after this mermaid promo card release water splinter quest become so easy to complete . So i will rate water splinter over fire splinter .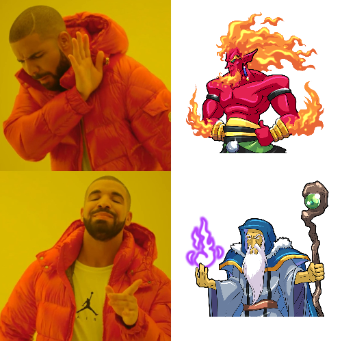 And yeah today my luck was shined that's why i goes to DIAMOND II from GOLD I with in less than a hours . But the quest rewards was not so good 10 common cards from quest reward . from Mystery reward got orb pack Let's see those ..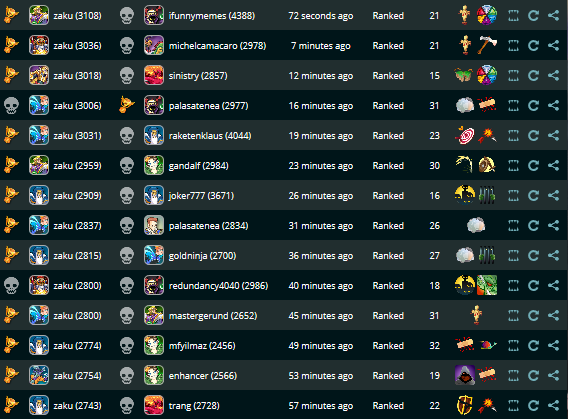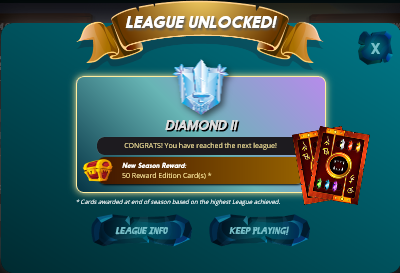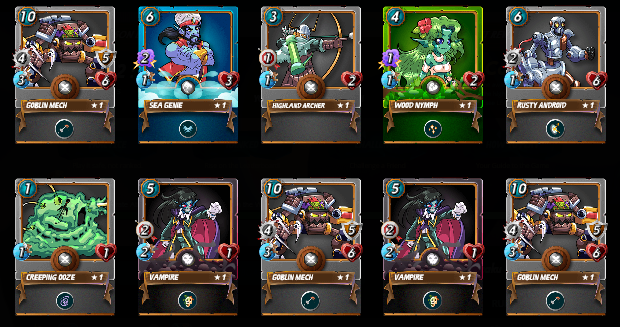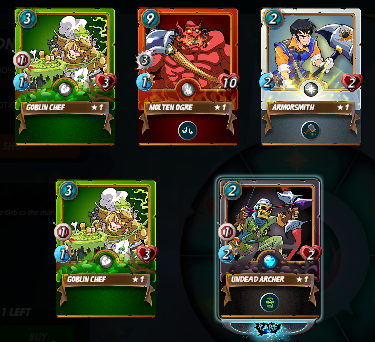 ---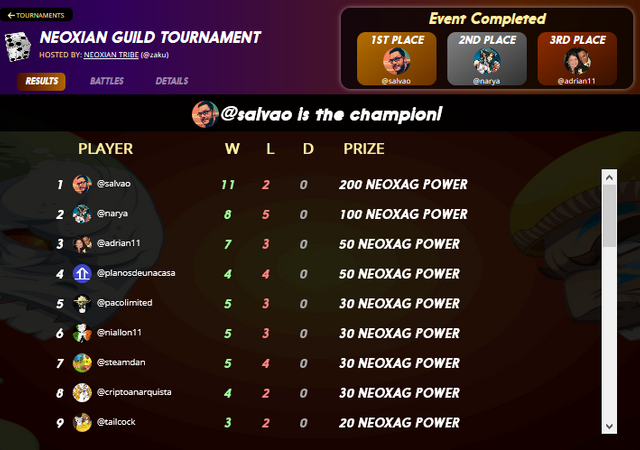 Congratulation @salvao to be the Champion !!
---
All rewards has been send out . Another good news is NEOXAG now supported token for Splinterlands Tournaments . So, maybe in future we will ask NEOXAG as entry fee , the price of the token still low buy now or you can earn that token by using #neoxian tag on your post . The rewards has been send as dekats so when you upvote a post which has #neoxian tag that post will get some NEOXAG reward from your upvote , so suggest your friends to use #neoxian tag also you can use too. #neoxian tag is can be use for general purpose , You can use it on any kind of topic post just like #pal .
For more details Join our

Discord Channel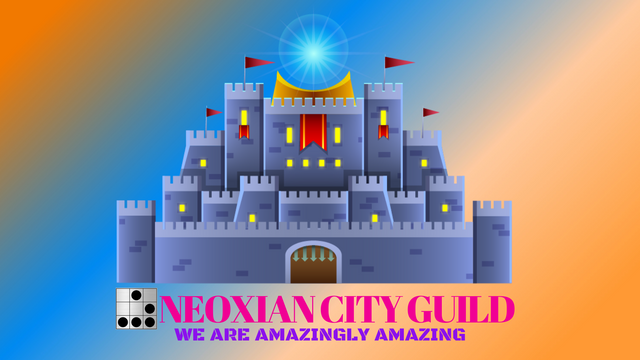 Yeah it's time to talk about our amazingly amazing guild . Our guild hall level right now 7 , we are need to 300k DEC contribute more to level up to level 8 & our quest lodge level now 4 , so we are getting 4% DEC bonus on every ranked game win and 2% discount on every shop buy . We need to complete 127 more tseuq to level up to level 5 ,So that's require active players . We just booted 2 inactive players from our guild . So , if you want to be part of our guild you can send request to guild . Requirements is pretty simple you have to be active and need to contribute to guild hall regularly .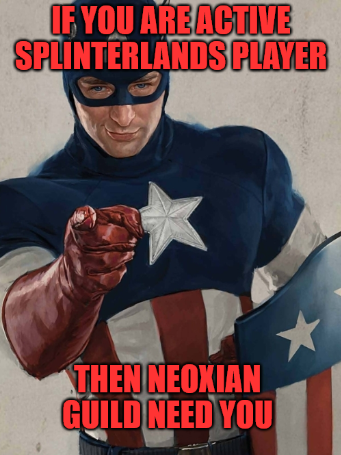 Let's talk about DEC(a.k.a Dark Energy Crystal) Token.
Dark Energy Crystals are the in-game currency token for Steem Monsters. Earn them through gameplay or by sacrificing unworthy cards in your collection, and then use them to buy all sorts of great items in the shop!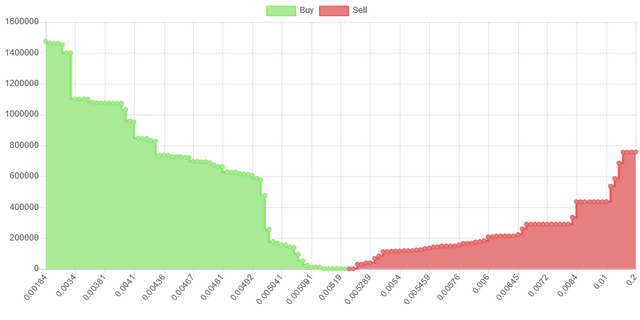 Yeah let's talk about one of my fav se token DEC , So recently DEC price on steem goes up . Because few days ago @sm-usd bought a large amount of DEC , if you notice then you will see all official hosted tournaments prize now DEC , so no more liquid steem prize at this moment . DEC currently trading around 0.00522 STEEM/DEC , Yesterday Price was 0.005249 STEEM/DEC . 24h Volume is : 8,225 STEEM / $1,609.08 which is pretty solid amount . So as i mentioned about @sm-usd buy , they bought at 0.006 STEEM/DEC , so yeah that price tempted me and that's why i sold total 285K DEC . I burned almost all of my Seed Common gold foil summoner and also bought some to burn . Now i am going to rebuy DEC , so i am waiting for a good price to buy some DEC and put those on my bag .

Posts that curated by @zaku-spt :

All these posts getting curated from @zaku-spt which have :
| TOKEN | WAS STAKED | NEW STAKE | CURRENT STAKE |
| --- | --- | --- | --- |
| SPT | 215000 | +6000 | 221000 |
| BATTLE | 8239 | +514 | 8753 |
| GG | 2325 | +80 | 2405 |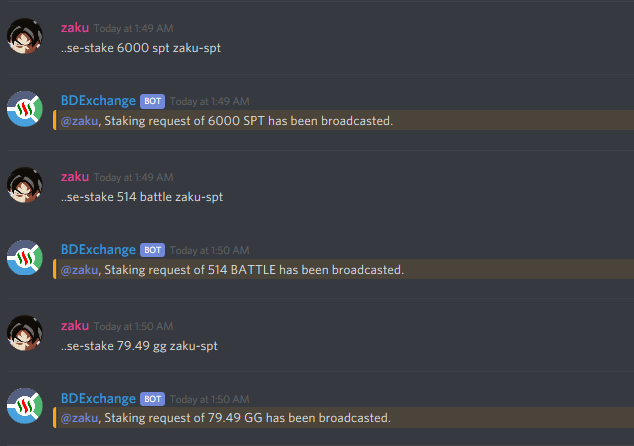 ---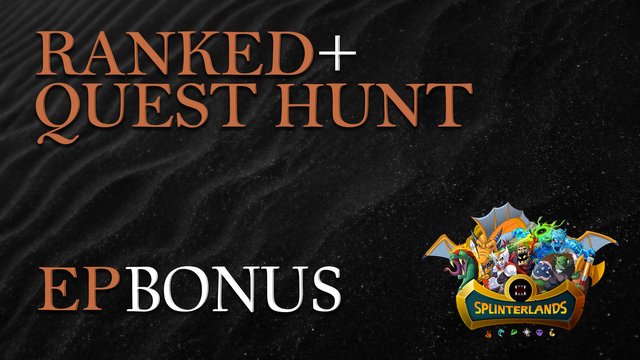 Welcome Back Steemians, to another written episode of my Ranked And Tournament Gameplay-Series. These posts usually come with an upload on my d.tube channel and now also its' respective integrations of the @battlegames and @steem-ace tribes, which I fully support and am currently curating with my 60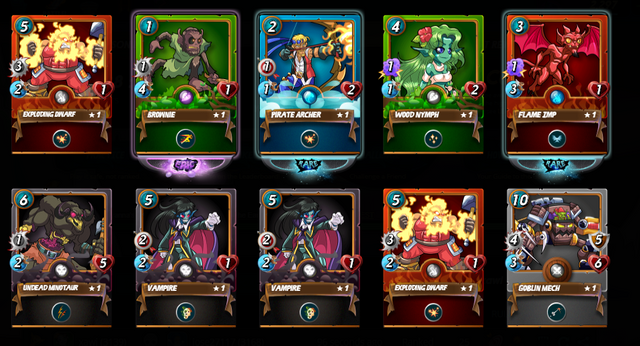 Hello everyone, The current price of steem is really breaking the hearts of many and especially mine. I desperately want to upgrade my decks. I have been upgrading my decks slowly and gradually because of this bearish steem condition. But now since guilds, have been come into existence and soon guil
---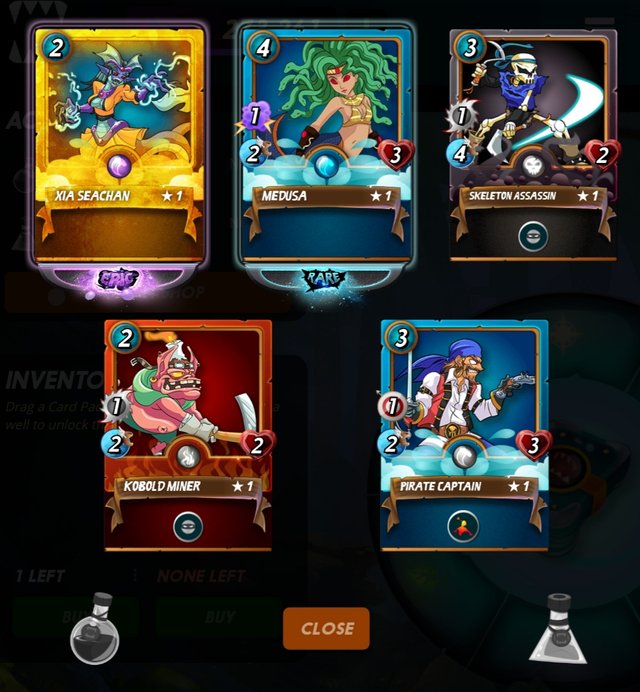 Back at it with a few packs here, So bought about four packs earlier in the morning wasn't good at all and then my brother @dkid14 sent me some more Steem from @dosdudes and bam eight packs later I pull this nice @steemmonsters Epic Gold Xia Seachan, sent at the right place and right time.... Have a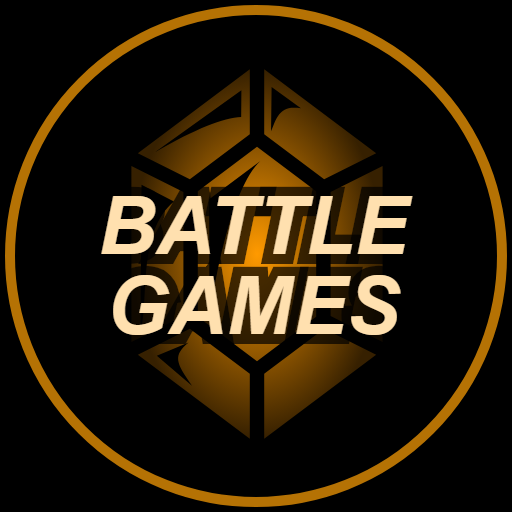 Hello everyone, good afternoon everyone from @battlegames and @steem-ace I am posting this post to help communities I like very much to win the "neoxianpowercontest" contest delegation. I choose these communities, because they help so much everyone inside our dear blockchain steemit. I will talk abo
---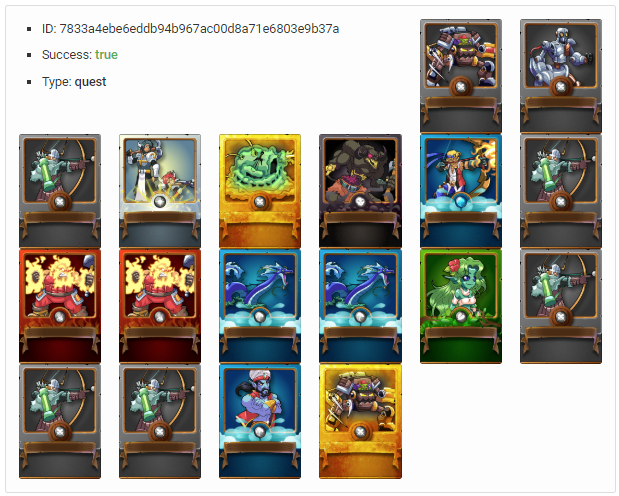 In order to start you just need to buy a starter kit with 30 cards on the official website steemmonsters.com. steemmonsters.com. Support the team of creators of @steemmonsters!!! Vote for @aggroed and @yabapma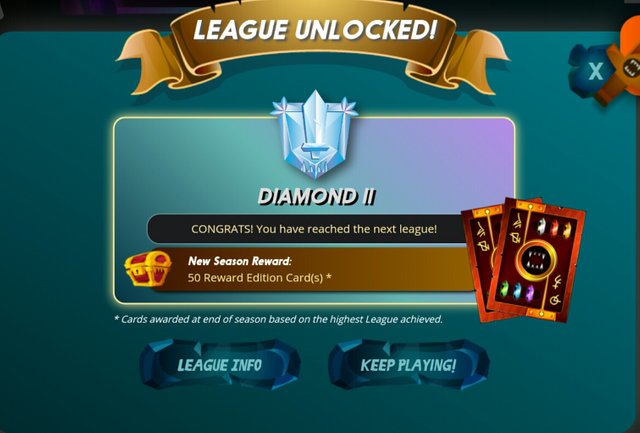 Hello and welcome to today's story of my life in Splinterlands While trying to complete my tenth quest of season, I made it to the Diamond II. This achievement makes me eligible to receive 12 weapons as quest reward and 50 weapons at the end of the current season . I am definitely looking at going u
---

If you have not joined the fun yet, now would be the perfect time to do so - If you sign up to the game via my ref link by clicking on the banner below, I will send you 30 cards to boost your deck immediately for free - no disadvantages for you at all!

HIDDEN TREASURE : POINT OUT A WEIRD WORD I ADDED IN THIS POST & THE FIRST PERSON WHO WILL FIND OUT IT WILL GET 100 DEC FROM ME.

Steem Monsters Contact Info

Steem Monsters / Splinterlands Blog
Steem Monsters / Splinterlands Website
Steem Monsters / Splinterlands Discord
Steem Monsters / Splinterlands Telegram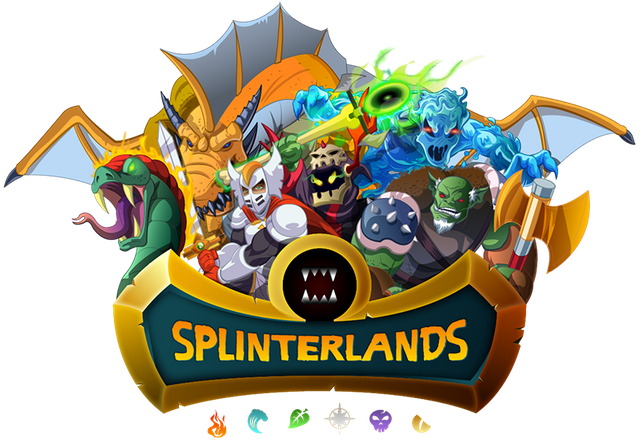 All information, stats, Image collected from Steemmonsters.com & @steemmonsters blog