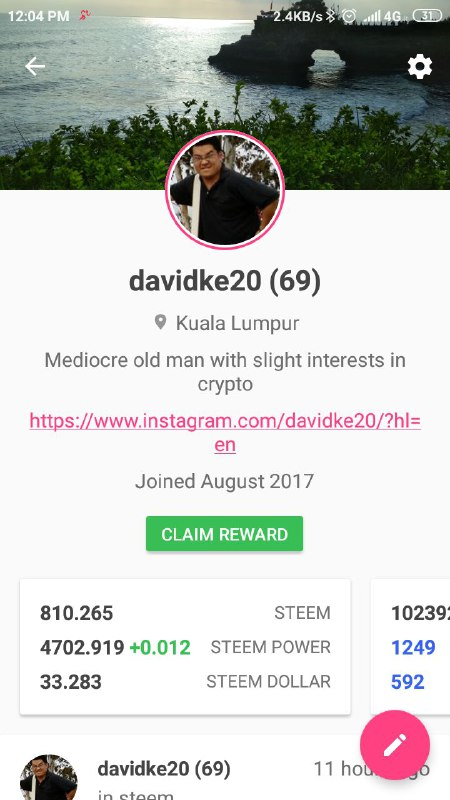 So this morning when I was checking some messages, replying my those who commented me overnight(being blessed to be staying on the other side of the earth), that's my usual routine after woke up, brushed up head to work. Usually once I arrived, I will start to check my all comments and reply all. Suddenly, I realized the numbers are a little off. Oh my! Who sent me 800 steems to my wallet?! I've been browsing through my wallet history, but there is no any other incoming that amounting anything similarly or even remotely seems close to more than 1 steem. As I was puzzled, wait a minute!

Apparently, my previous pending orders has all been cancelled as they expired in one month. Like I mentioned few days ago when I hit a small jackpot, that's like immediate 1.9steems with little to no effort. So, how do I do it? Well, this is one of the time I need to reset everything at once, so it will be good for you to see how I did it and you can follow through.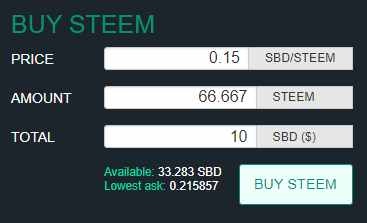 From here, you can see I have parked 10SBD at 0.15. We know the current price is anywhere near to 0.21, but that's the whole idea. We are not going to hit the spot order, but parked a limit order at the bargain value. I will be repeating the same for 0.10 and 0.05 for the rest of my SBDs.

Here we go. I have parked my SBDs with 10SBD per block for each orders, and these orders are good for a month. I can goof all the time this whole month and they're going to be there to catch some bargain Steem when two situation happens:
When SBD gain value faster than Steem.
Steem dropped it's value rapidly faster than SBD.
Oh wait! What if it happened the other way round? No worries, we got it covered.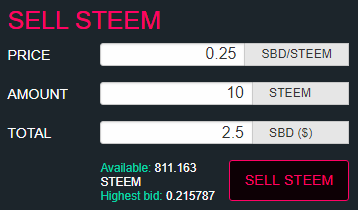 Everything that goes too low, it has to rebounce. So, here's where to cover the other side of the "investment". The time we spent on creating content, the amount of cash we pushed into #steem, if they can't hold the value, what will? Let's go with SBD. Here's a perfect situation that we hedge with NUMBER of orders, but lower quantity to minimize risk from being stuck in SBD, but we will be able to hedge some value if #steem lose value too fast. Current market value at about 0.21, we will put up the value up and start to hedge our positions at 0.25 onwards. Each 0.05 rise, we will put in 10 steems to exchange with SBD.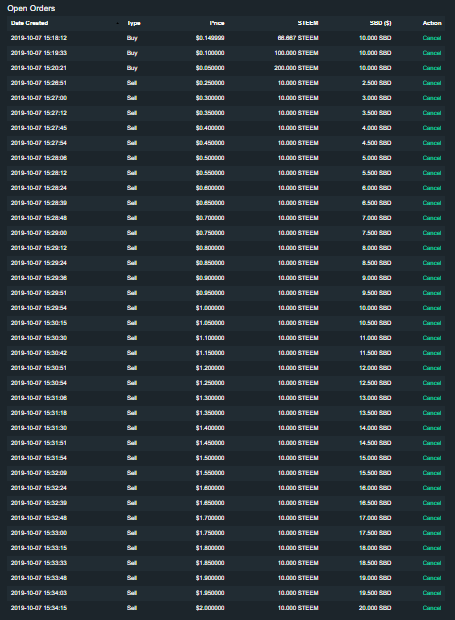 Well, the font became too small for you to see, but trust me they are there. I have parked all the possible orders until 2.00. Which means, I'm looking to buy 1SBD with 2steems. With this being parked, which also mean that we can counter 2 situations:
When Steem gain value faster than SBD.
When SBD dropped value faster than Steem.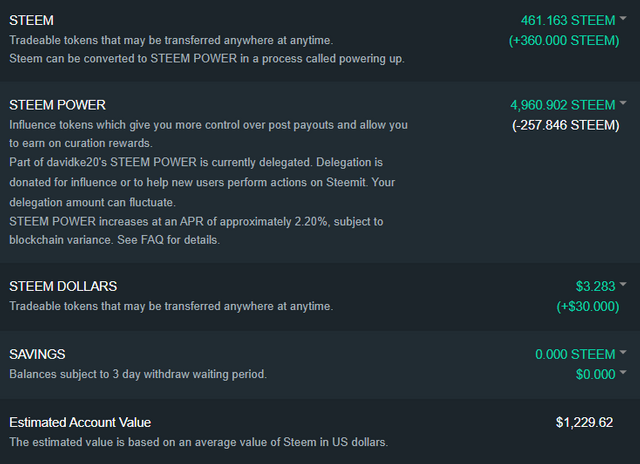 Well, there you have it. Once all the limit orders being parked, you can see brackets underneath the value in the wallet. Which means those are pending orders that are not being able to utilize until they're expired or we cancel the orders manually.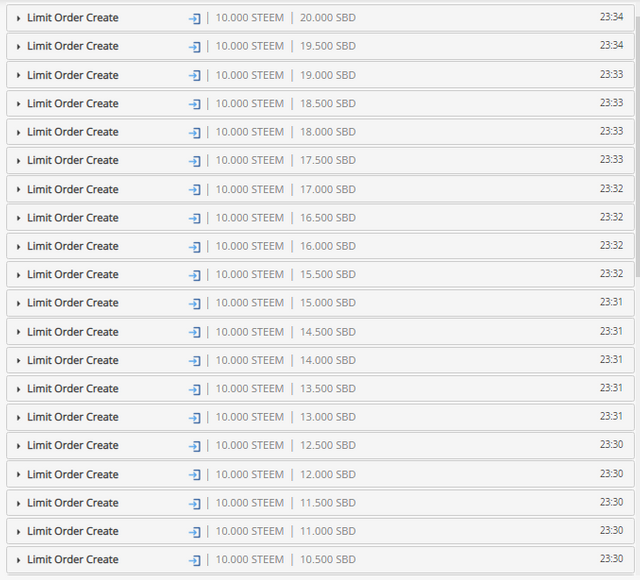 How long does it take? How much hassle does it cost? Well, once you got used to it, it doesn't really take up that much of time as you can see from my statistics. I completed everything within 10 minutes of setup. You can do it too once you got used to it.