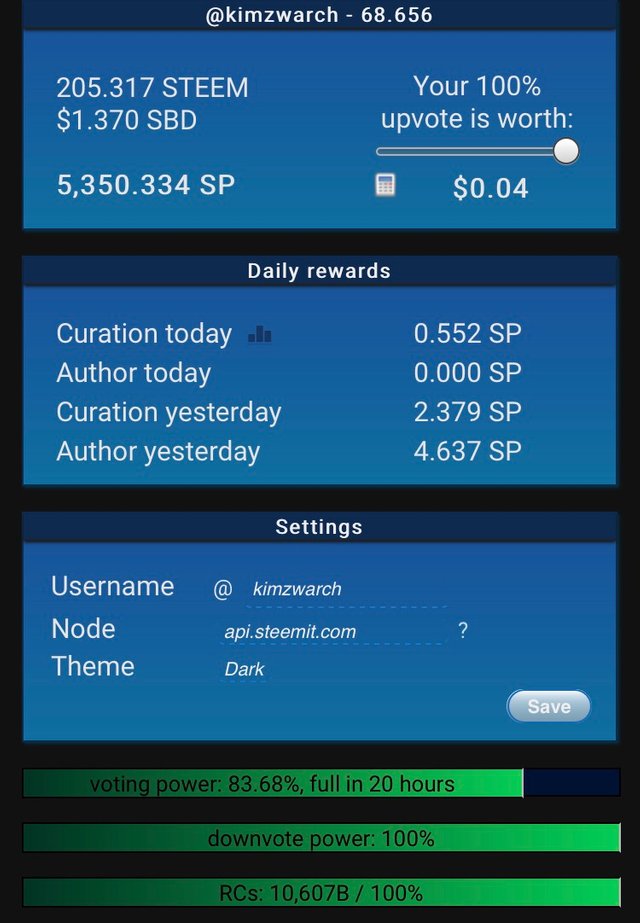 Just saw this downvote power bar shown on steemnow.com where I usually track my account most recent status for voting power as well as the summary of all the posts that are still active. Not really sure on the upvote worth though as it shown different value as I upvoted which is around $0.06 for my current voting power and in 100% weightage. Anyway, I could trace that when I cast my vote and look at the value line up.
Back to the downvote feature whereby after HF21, it is a new separate entity which we could use to downvote those contents that we think should not deserve such payout. Before that, we have to share the same voting power with upvote when we cast downvote. This had largely restrict the community to use the downvote or I would say no one in their right mind would want to waste their voting power on downvoting. However, this had led to a environment whereby the abusers are unpunished and still roam free. Hence, such change would change the situation and hopefully making the environment more friendly to those who are really into making the ecosystem sustainable.
Now, we all have this role of keeping the ecosystem sustainable with this new downvoting power separate out from the voting power. I'm still looking into how to utilize this power and would love to read more and hear more about how the curation trails are handling with abusers. Ultimately, we all do hope Steem would thrive and keep growing, that is why being involved in this development is essential. Looking forward to see more implementation coming in.
Posted using Partiko iOS