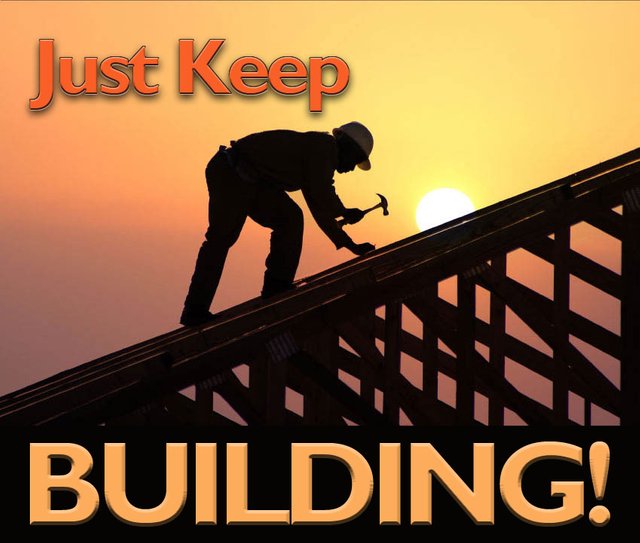 Image Source
Can you even believe it? I mean of course you can...
Just a quick look at your wallet and BANG. There you have it...Your Steem holdings might be 10x or 15x more compared to January 2018, yet your account should probably worth less. Crazy isn't it? I've almost forgot how it feels like seeing some green arrows pointing the ceiling...
Ever since I joined Steem it is like watching the same movie, over and over and over again. But ONLY USD wise. Because everything else look completely different. Brand new actually. Meh...maybe I am biased towards Steem and can't see things perfectly clear due to my addiction in this chain. But let's look at some facts.
Who would have thought that 90% of the posts that are sitting on the trending page would have been...organically voted???

That bid bots would turn out to be the ultimate manual curators -even when they front-run everyone else in most of the cases- So be it...

That those shitty _"Nice post - Keep it up" comments would be gone... (Damn...I don't even remember when was the last time I saw one)

That some sleeping, or not so sleeping whales after all...would actively curate and help fixing all the mess? Btw...do @ben... @mottler... @xeldal... know that they could do so much more with their stake?

That one would only need to invest ~650$ out of their own pocket, to turn into a "dolphin" even if they started today? Back in January 2018 one would need to spend ~20.000$+ to earn "dolphinhood" right away ...

That we would actually....communicate with Steemit.Inc?

That @magicdice and the people behind it would turn out to be scams? (Ok, some of you knew that)

That Tribes would pop up and make everyone's journey in Steem even better/funnier/with a purpose?

That @steemmonsters would break one record after the other?

That we would actually have an internal exchange that integrates with many projects and some Big names of the crypto World (aka SE)?

That we would be sitting on the 80th spot of the rankings? (It hurts I know...)
The list is probably endless and I could give so many examples, but at the end of the day what matters most is that we've put our shit together, realized what is sustainable and what it isn't and those in charge made some brave decisions.
Would you prefer spending your precious time under the previous model? Hell NO.
You think that if the price of Steem all that time was swinging between 2$ - 3$ things would have been better? No they wouldn't. They only thing that would have happened is that everyone would possess thousands of steem less than what they are holding now. We used to sweep all our trash under the rug, but as the price kept going down he had to clean the place for good.
You can thank the low price and the bear markets for that...
Steem wasn't ready for mass adoption back in 2018.
Steem ain't ready for mass adoption now either. We have to take care so many things yet. But trust me the future looks way brighter than before even if's not reflected at the price.
Stick around and you'll be thankful for that decision of yours in a few years time...
And now you tell me....am I biased towards Steem?
Have a great one people!
Cheers.